News
UCSB Professor Surprised by North Korean Execution
South Korea-Raised Suk-Young Kim Discusses Kim Jeong-eun's Latest Moves
As the world again stares toward North Korea in the wake of Kim Jeong-eun's decision to execute his uncle, we turned to UCSB's Suk-Young Kim for her perspective on that, Dennis Rodman's upcoming visit, and other issues facing the Communist country.
A professor in UCSB's dance and theater department, Kim was born in South Korea in 1970 and lived there for 25 years before coming to the United States for graduate school. She is the author of three books: Illusive Utopia: Theater, Film, and Everyday Performance in North Korea; Long Road Home: Testimony of a North Korean Camp Survivor; and, coming out in 2014, DMZ Crossing: Performing Emotional Citizenship Along the Korean Border.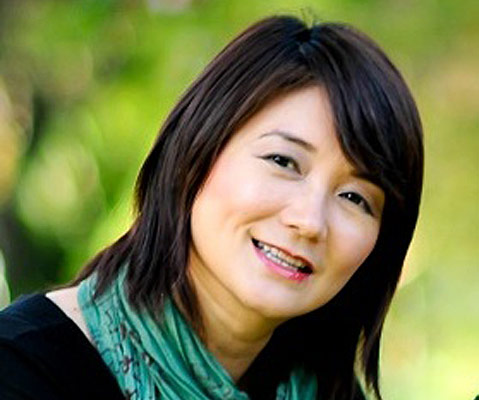 She answered a few of my questions this week via email.
Growing up in South Korea, what did you think about your neighbors to the north?
As a South Korean, I was not really encouraged to be curious about North Korea. The only thing that we could talk about was how backward it was and how the country was oppressive. Looking back, I realize that South Korea back then was under military dictatorship which was equally oppressive of its citizens and their freedom of speech. In essence, I do not feel that the two Koreas are that different.
You have written three books and many more articles about North Korea, using art, dance, and theater as a lens. What perspective has that given you on life and politics there that other analyses have missed?
My research has been informed by talking to people who lived in that country for a long time. They are defectors who fled the country for various reasons — some political refugees and others economic migrants — but pretty much all of them suffered hardship while in North Korea. So one would imagine that they detest their homeland.
But surprisingly, I found that many of them have deep nostalgia for their homeland and would love to go back if circumstances improve. This is, in a way, a natural human proclivity if we think about what "home" and "homeland" mean for us: no matter how nice/ideal our new settlement might be, we all long for the place we come from originally. But in the case of North Koreans, this sense of belonging is even stronger, since early childhood, they are educated to develop a strong sense of community.
Life in North Korea is communal and there is very very little space for individuality. This sense of community, for the large part, is cultivated through how arts (theater, cinema, dance, visual arts) are used to foster emotional bonding among its citizens. This, I believe, is a unique finding of my research that other poli-sci specialist might have overlooked.
Were you surprised by the execution this week? What do you think it means for the future of North Korea?
Yes, I was quite surprised to hear about the execution of Jang Seong-teak (JST), the uncle of the current North Korean leader Kim Jeong-eun (KJE). It was very clear that without the military support, KJE could not have succeeded in consolidating his power base and everyone knows that JST was in charge of the NK military. In order for KJE to move so swiftly to eliminate JST, JST's crimes must have been quite grave, such as an attempt to overthrow the regime and take the position of the supreme leader. It will be inevitable for KJE to now eliminate close retinue of JST to completely get rid of his former power base, so more bloody purge is on the way. It will be also interesting to see how China and NK relationship will change, since the executed JST was a key liason person between the two countries.
From your years of following the developments, are you more hopeful for the future or more worried?
I am neither hopeful nor worried. This style of political purge is business as usual in North Korea. In order to maintain such a centralized focus of power, NK leadership is quite used to taking extreme measures such as this execution. Two past leaders all have done it when they came to power. All in all, things do not change that radically in North Korea.
What do you think of Dennis Rodman's past and future trips there?
I thought it was quite interesting that the new leader, KJE, sees sports as a main venue to let the world see North Korea. For his father, the late Kim Jong Il, it was cinema that became the window to the world. Since North Korea is so closed to the rest of the world, they sometimes need a safe outlet, such as sports to improve their image vis-a-vis the world. Plus, the current leader is known to be a big fan of basketball since childhood. so Rodman's trip served many useful purposes for KJE — first to satisfy his personal pleasure and then to improve NK's image to the world that is is not all that hostile of a place to visit.
What would you advise the international world to do to improve the lives of everyday North Koreans?
I would be presumptuous to advise anyone on this matter, really. One thing I can say is to urge people to think about North Koreans as normal human beings with a sense of love and pride for the place they belong, just like many Americans or South Koreans are proud of their country. Just because the NK leadership seems so anachronistic in maintaining hereditary socialist regime does not mean that all North Koreans are crazy or inhuman.
Perhaps a wise thing to do is for us to separate the political regime from people. People are just people like everywhere else.