Courts & Crime
Judge Rejects Rosemary Baugh Plea Deal
Said She Was 'Outraged' By its Leniency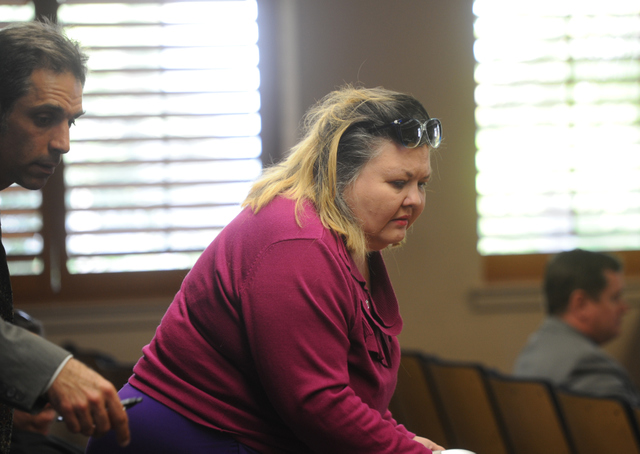 The sentencing of Rosemary Baugh — who pleaded guilty in early January to charges of financial elder abuse and perjury, under a plea agreement that would place her on three years of felony probation and spare her prison time — was postponed Friday after a Santa Barbara Superior Court judge said the deal let Baugh off too easy.
Baugh, 57, was set to be formally sentenced Friday to that three years of probation — which, if she violated, would mean a maximum of 12 years in state prison — but Judge Teresa Estrada-Mullaney said that she was "outraged" by the plea deal, which was agreed to before she was installed as a visiting judge. As a result, the case was transferred to the courtroom of Judge Clifford Anderson, who will decide on February 10 whether to accept the deal or reject it; if the latter occurs, Baugh could withdraw her plea and the case would proceed, or Anderson could sentence Baugh to prison.
"The plea agreement was entered into recognizing that it was lenient. I felt it was a prison case," said Deputy District Attorney Brian Cota, who is handling the case. "I absolutely agree with the judge who rejected the plea," he continued, saying that Baugh "took advantage of a man with dementia and Alzheimer's and took a substantial amount of money from him." Deputy public defender Mark Saatjian, Baugh's attorney, didn't return a request for comment.
Cota explained that the District Attorney's Office agreed to the deal for the benefit of the 80-year-old man and his family, prioritizing salvaging their finances over punishing Baugh. According to Cota, Baugh, who suffers from mental health issues, became the victim's caretaker in 2011. Over 18 months, Cota said, the woman took approximately $700,000 from him, spending it on a mobile home, psychic services, and purchases from QVC and the Home Shopping Network. Baugh also gave her family about $70,000.
Baugh was arrested in November 2013 after a months-long investigation. In January, Cota said, the man's family took notice of Baugh's misdeeds, including adding herself to several of the victim's bank accounts. When the relatives intervened, Baugh went to a civil attorney, who advised her of the steps she could take. Cota said that Baugh later took the man to the courthouse and married him; she filed for divorce soon after and requested $10,000 a month in spousal support. With her civil attorney, she also filed what is known as a Marvin claim, alleging that the man told her he would financially support her for the rest of her life, Cota said. Baugh also filed civil suits — for defamation and libel — against the victim's family, in which she claimed that she and the man had been married for more than 30 years. (Her perjury charge stems from that claim.)
Baugh's "offensive moves" prior to the filing of criminal charges forced the District Attorney's Office into an either-or situation, Cota said. Since agreeing to the deal, Baugh has transferred the $280,000 mobile home back to the man's family and has accounted for the $70,000 that she gave to her daughter. Cota said that Baugh likely spent the rest of the $700,000; there is no evidence that she hid it. An annulment of their marriage is pending, Cota said, and the Marvin claim has been dismissed.