News
Meet Mrs. Jesse James Hollywood
The New Bride Talks About Marrying a Man on the Inside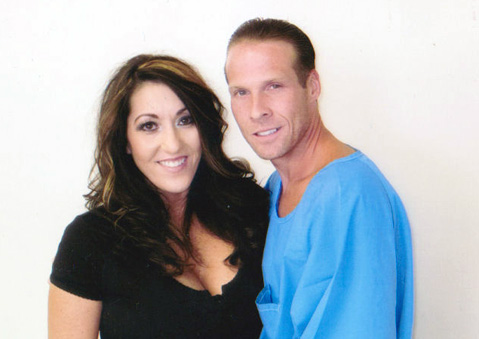 Jesse James Hollywood has tied the knot. The 34-year-old convict — sentenced by a Santa Barbara jury to life in prison for organizing the kidnap and murder of 15-year-old Nicholas Markowitz over a drug debt — married Melinda Enos during a small ceremony at Calapatria State Prison on January 19. Hollywood's crime, five-year stint as a fugitive, and eventual arrest in Brazil have grabbed national headlines on and off for more than a decade, and the events leading up to Markowitz's death were detailed in the 2006 film Alpha Dog. (For full coverage of Hollywood's trial, go here.)
Melinda, who took Hollywood's last name, offered The Santa Barbara Independent an interview Monday afternoon about their recent nuptials. With her husband's blessing, she talked about their relationship, the challenges of dating then marrying someone behind bars, and how, she claimed, Hollywood is not the monster the courts and media have made him out to be. What follows is an edited version of our conversation.
Tell me about yourself. Where are you from? What do you do? I was born and raised in Hawaii and moved to Oakland about 10 years ago. Now, I live in Orange County and work in health insurance.
Transact payments script could not be loaded
Transact.io respects your privacy, does not display advertisements, and does not sell your data.
To enable payment or login you will need to allow third party scripts from transact.io.