Briefs
Attempted Murder, Near-Riot in Isla Vista
Police Struggle to Manage Crowd After Visiting Rhode Island Resident Stabbed in the Gut
A life-threatening stabbing sparked a period of disorder in the streets of Isla Vista on Saturday night, prompting a response from Santa Barbara and Carpinteria Sheriff's deputies, UCSB police, and California Highway Patrol.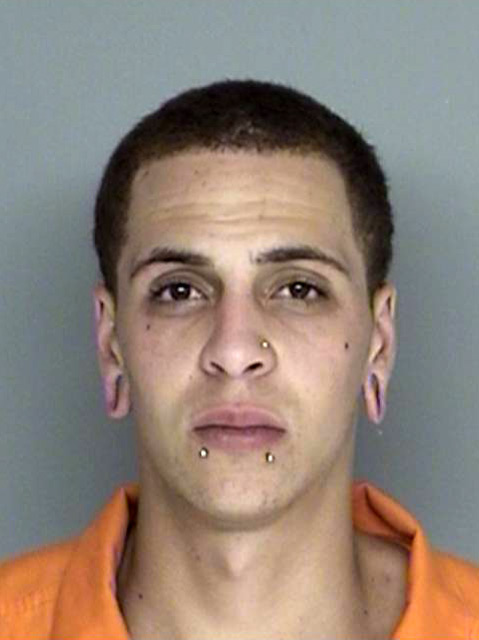 Eighteen-year-old Kuriyan Summers-Dickinson of Lompoc was charged with attempted murder after he allegedly stabbed a 20-year-old Rhode Island resident — in town visiting his brother for the weekend — on the 6600 block of Del Playa Drive, according to Sheriff's spokesperson Kelly Hoover. The victim, who was wounded in the stomach, was listed in critical condition when he was admitted to Cottage Hospital, but his status has stabilized. Summers-Dickinson tried to flee the scene and was chased down by deputies, Hoover said.
In the midst of the stabbing incident, a large crowd gathered on the same block of Del Playa Drive, Hoover went on. Twenty-year-old Otis Dezjuan Washington was arrested for jumping on top of moving vehicles, damaging the cars, and inciting the group. Washington is charged with vehicle tampering and resisting arrest.
Hoover said the crowd had grown considerably by this point, and deputies used pepper spray and batons to push back resisting individuals, who were chanting and throwing bottles. More than 1,000 people are estimated to have descended on the scene, and officers ordered the crowd to disperse several times while they tried to close down the street.
Residents also joined efforts to assist the deputies in holding back the crowd. Hoover said it took an hour to restore order and disperse the crowd.