News
Richard Box Re-Arrested for Violating Restraining Orders
Detectives Found the Wanted Man Eating Lunch at Brophy Bros.
Santa Barbara police have re-arrested a man accused of a host of sex crimes after he allegedly violated court orders meant to keep him away from his victims and their homes. Richard Box, 69, was taken into custody at Brophy Bros. at noon on Friday and is being held in County Jail on $1 million bail.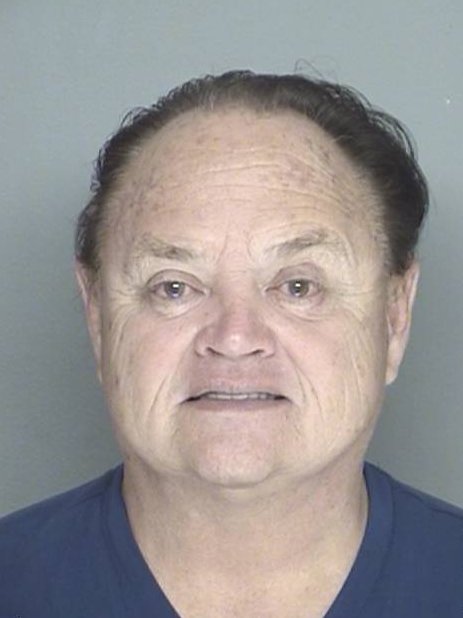 Box, who faces 12 felony counts and a maximum sentence of 19 years and four months in prison if convicted of his current charges, is accused of raping his wife, sexually assaulting his stepdaughter, and molesting a 13-year-old girl. His wife and stepdaughter, both from Thailand, live in Santa Barbara on the Mesa, and the 13-year-old lives with her family in a Long Beach apartment complex Box used to own.
According to police spokesperson Sgt. Riley Harwood, detectives had obtained an arrest warrant for Box on March 7. They say Box violated a restraining order connected to his Long Beach case on January 24, and that he violated a domestic-violence restraining order connected to his Santa Barbara case on February 15. Both orders mandated that Box stay at least 500 yards away from the victims and their residences.
Harwood declined to go into detail on the violations, citing a desire to protect witnesses.
(Today's arrest coincidentally occurred just two hours before The Independent published a story about Box's most recent court hearing. It was not known to the paper at the time that Box had a warrant out for his arrest.)
When detectives approached Box at Brophy Bros., Harwood said, they saw him attempt to hand his cell phone to the man he was eating lunch with. And when detectives asked Box if GPS records would show that his cell phone had come within 500 yards of the Long Beach victim's home, Box explained that he may have lent his phone to a friend who could have traveled to that area.
Box's attorney, Steve Balash, who has maintained Box's wife and stepdaughter are mentally unstable and cannot be trusted to give accurate statements to law enforcement, could not be immediately reached for comment. Box was originally arrested in December but was soon released on $2 million bail after a group of supporters donated the necessary funds to post his bond. The supporters, who have attended Box's court hearings, have declined multiple requests for interviews.
Before Box posted bond, prosecutor Paula Waldman had argued that the amount should be increased to $5 million, arguing he posed a danger to his victims and was a flight risk. Box, a former real estate agent and male choir singer, owns property in Thailand. Since his arrest, The Independent has received numerous phone calls from area residents claiming Box has developed an unsavory and perverse reputation in town over the years. Last month, one of Box's ex-wives, Sandi Lebron, contacted KEYT to talk about how "terribly nasty" Box was to her, and prosecutors say they have testimony from Box's son, Aaron, who called his father "dishonest and manipulative."
Last Tuesday, three days before police obtained their re-arrest warrant for Box, Balash successfully petitioned the court to reduce the distance Box must stay away from his victims from 500 yards to 100 yards. Judge Brian Hill, however, denied Box's request that he be allowed on his Mesa property to perform maintenance and yard work.