Briefs
Body Found on San Miguel Island
Santa Barbara Authorities Working with Navy's Criminal Investigative Service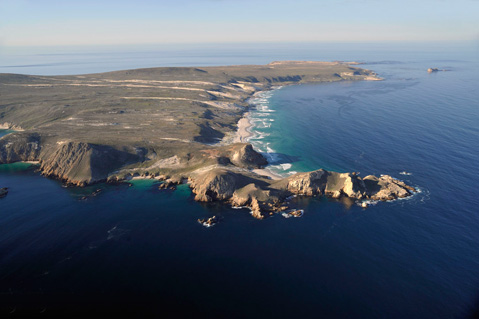 Santa Barbara and Channel Islands National Park officials said Thursday that an unidentified body has been recovered from the beach at Simonton Cove on San Miguel Island.
"The body was found by a marine mammal biologist who was surveying the beach at Simonton Cove late in the afternoon on Tuesday, August 5," said National Park spokesperson Yvonne Menard in a prepared statement. "The condition of the body was deteriorated, indicating that it had been exposed to the elements for some time."
Special agents with the U.S. Naval Criminal Investigative Service (NCIS) also assisted in the recovery effort and will be part of a joint investigation with the Santa Barbara County Coroner's Office to identify the deceased and the circumstances around his or her death. Simonton Cove is situated on the northwest side of the island along a remote and inaccessible stretch of beach between Cuyler Harbor and Point Bennett.
San Miguel Island, which is owned by the U.S. Navy but managed by The National Park Service, was closed to the public in April amid concerns that unexploded bombs dropped on the island in the early- and mid-20th century when it was a military test range may pose a risk to hikers and campers. Many people, including members of Congress, have since questioned the shutdown's timing and true purpose.
A small group of rangers and scientists are still allowed on San Miguel, but members of the public are prohibited. For overnight anchorages, private boaters are permitted at Tyler Bight and Cuyler Harbor. Commercial and recreational divers also frequent the area.
Menard said she was unaware of any missing person reports filed ahead of Tuesday's discovery. Navy spokesperson Kimberly Gearhart said she couldn't disclose any more information so early in the investigation, but that her office may issue a statement later in the afternoon.
Calls to the Santa Barbara Sheriff's Office were not immediately returned.