Capitol Letters
Dimwit Democracy
Amid Angst Over Low Turnout, Report Finds Widespread Ignorance of Basics Among Voters
There's bad news and worse news about voters in the November 4 election: They'll be scarce, and pretty clueless, too.
The latter assertion is the inescapable conclusion of a little-noticed survey by the prestigious Annenberg Public Policy Center at USC, which reports that just one-third of Americans can name the three branches of government, while the same portion cannot identify a single one.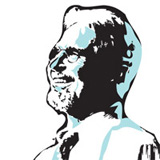 "Although surveys reflect disapproval of the way Congress, the President and the Supreme Court are conducting their affairs, the Annenberg survey demonstrates that many know surprisingly little about these branches of government," Kathleen Hall Jamieson, director of the Annenberg Center, said, oh-so-diplomatically. "This survey offers dramatic evidence of the need for more and better civics education."
Among other dispiriting findings, Annenberg also reports the following:
• Only about one-fourth of those surveyed were aware that it takes a two-thirds vote of Congress to override a presidential veto; half had no idea, and the rest guessed wrong.
• More than half of those surveyed did not know that if the Supreme Court rules 5-to-4 on a case it becomes the law of the land; 21 percent said the matter goes back to Congress to be reconsidered, 8 percent that it goes back to lower courts for adjudication, and 25 percent just didn't know; a whopping 47 percent understood the decision makes the issue settled law.
• Forty-four percent of those surveyed didn't know which party controls the House of Representatives, although nearly as many — 38 percent — correctly identified the Republicans, and 17 percent whiffed in picking the Democrats; the proportions were similar in how those surveyed described the partisan makeup of the Senate.
"There's a chicken-and-egg debate about whether people become more engaged with the democratic process once they start voting — or if the engagement leads to voting," Orange County Register political columnist Martin Wisckol wrote this week, citing the findings. "In any event, low turnout is just part of the issue. Another is the wide-ranging ignorance of our democracy and how it works."
MORE BORING THAN GRAY? In June, Californians set an all-time record for low turnout for a primary election, when only 25.17 percent of those registered to vote did so. Now the cognoscenti forecast is that turnout for November 4 will provide a matching, dubious achievement award for a general election.
The lack of a competitive challenge to Governor Jerry Brown, coupled with only a few compelling congressional or legislative races across the state and a small batch of dozy ballot initiatives requiring an advanced degree in Quantum Computing to decipher, suggests the state is likely to hit a historic low for voter participation for a gubernatorial election.
The current record was set in 2002, when Governor Gray Davis, who would soon be recalled, was reelected in an election in which just 50.57 percent of registered voters cast ballots; early projections for November are for a turnout in the mid-40s (advantage: incumbents, Republicans, and "no" on most complicated ballot measures).
For political junkies, the best calculations on the matter to date are those of Scott Lay, proprietor of "The Nooner," an indispensable daily aggregation and tip sheet for fans of inside baseball.
A brief backgrounder: It's worth recalling that measuring "voter turnout" as a percentage of those registered to vote actually disguises the depth of non-participation. A more accurate picture is provided by measuring turnout as a percentage of those eligible to vote, i.e., non-felons 18 and over.
In the June primary, according to the Secretary of State, just over 24 million Californians were eligible to vote, of whom about 17.5 million were registered. When just over 6 million people voted in the primary, turnout was reported officially as 25 percent; yet only 18.4 percent of those eligible to vote did so. Put another way, a very close election race or ballot measure, counted close to 50-50, in the end would be decided by less than 10 percent of eligible voters. But we digress.
It's worth noting that disinterest in the midterm election is far from a mere California phenomena: The Pew Research Center for the People and the Press reported last week that just 15 percent of Americans are "closely following" news about the election, with just 5 percent of the 18- to 29-year-old cohort paying attention. As a practical matter, this means that a very small slice of voters will determine who controls the Senate post-election, as Bloomberg Politics shows in this very cool graphic.
P.S. To the credit of the folks at the Annenberg Center, they're trying to help with solutions, in addition to pointing out the symptoms, for Our Ignorant Electorate.
In partnership with several dozen other nonpartisan organizations, including the Library of Congress, the Newseum and the National Archives, they've formed the Civics Renewal Network, a national educational project providing free resources to teachers and others.