News
Few Scholarships for Undocumented Students
Adsum Education Foundation Working to Level the Playing Field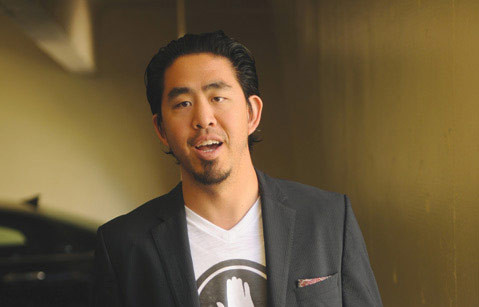 About 150 teens and parents packed the Santa Barbara High School cafeteria last Thursday night for the 10th annual AB 540 College Night. There they learned the ins and outs of the changing landscape for undocumented students.
It's been nearly 14 years since the passage of AB 540, which allows such students who attended a California high school for three years and either graduated or received a GED to pay in-state tuition at a public university. But it's been only a few years since they became eligible to apply for state and college-funded grants. "[That was] the silver lining," said Cuca Acosta, who is a key player in the AB 540 Coalition and works at UCSB's admissions office.
Kenia Guinto, 26, recalled never telling anyone she wasn't a legal citizen when she was in high school in the early 2000s. She was on the dance team and active in Youth City Council. "Back then, people didn't talk about it," she said Thursday. "Now, it's normal."
After a presentation about current immigration law, including President Barack Obama's recent executive action over deferred deportations, attendees broke into individual sessions — a parents' panel, discussions about how to tell stories in a college essay, and, perhaps most crucial, information about scholarships.
The driving force behind undocumented student scholarships in Santa Barbara is the Adsum Education Foundation, an all-volunteer group founded by four friends in 2010. Since its inception, Adsum has doled out more than $250,000 to more than 100 students. This academic year, Adsum will award another $100,000. On average, recipients come from a family of five with an income of less than $30,000 a year. Three Adsum recipients were high school valedictorians. "The average GPA of our graduating high school seniors is 3.92," which is far higher than their peers, said Adsum President Jonathan Wang. It's estimated that there are a few thousand undocumented K-12 students across Santa Barbara County.
Like many of the area's scholarship organizations, Adsum operates under the umbrella of the Scholarship Foundation of Santa Barbara, highly regarded for granting more than $8 million to Santa Barbara's college-bound students each year and widely reputed to be the nation's biggest grassroots agency of its kind. On average, the foundation gives $2,870 per grant, though the amounts range considerably by award. Last year, it gave out 2,724 scholarships.
But just $200,265 of $8.5 million went to 65 undocumented students last year. The reason for this relatively small amount is that the Scholarship Foundation allows its donors — more than 500 in total — to determine the criteria by which students are considered for certain scholarships. For instance, a donor may stipulate that his money must go to someone studying to be a teacher or a student who grew up in a foster home. "It's not our role to approach each donor [and say], 'Would you consider changing your criteria to match this [student]?'" explained Vicki Wedmore, director of student programs. The Santa Barbara Foundation and the Orfalea Foundation — also operating through the Scholarship Foundation — each offer about 15 scholarships to undocumented students every year.
The Scholarship Foundation's Board of Directors formally discussed giving scholarships to undocumented students several years ago when the foundation first started considering taking Adsum under its wing. After a lengthy private meeting, the board decided to work with the group. Wang said Adsum's ultimate goal is to put their students on a level playing field with their peers so they can compete for major scholarship funds.
In 2006, Adsum cofounder Maritza Mejia-Wilson, who was then the first outreach manager at the Scholarship Foundation, worked actively in schools to find students suitable for scholarships. "We saw that there was a huge need that wasn't being fulfilled," Mejia-Wilson said, referring to the undocumented students.
For now, Adsum awards, which range from $1,000-$5,000, might not put a huge dent in the $30,000 a year tab to attend a UC school, including room and board. But five years ago, that number was zero. Plus, Adsum applicants are required to apply for Cal Grants — state money accessible to undocumented students through the California Dream Act application — that provides about $12,000 for all high school seniors who come from a family of four living on $87,000 a year or less. In 2012, the deferred action program made it possible for college students to work legally while in school.
"This issue gets so politicized," Wang added. "But at the end of the day, there is humanity behind it."