Environment
UCSB Scientists Study Oceans Choked with Plastic
Eight Million Tons of Waste Enters the Water Every Year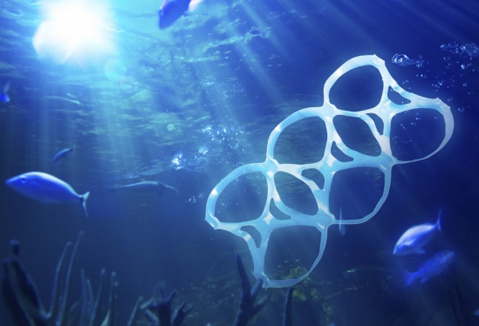 A quantity 34 times the size of Manhattan covered ankle-deep in plastic ​— ​ eight million metric tons ​— ​enters the oceans every year. That's the metaphor of choice for Roland Geyer, associate professor at UCSB's Bren School of Environmental Science & Management, who contributed to new research published last week in Science that warned unless waste management improves, the amount of plastic in the ocean will increase considerably over the next decade.
The group of international researchers calculated plastic waste generated in the world's 192 countries with coastlines. Some rapidly developing nations are creating more and more trash but are lagging in waste infrastructure, Geyer said. China, according to the study, is the worst plastic polluter; it produces as much as 3.53 million metric tons of marine debris each year. Indonesia, the Philippines, and Vietnam were next on the list. In the United States, which clocked in as the 20th worst plastic contributor, the waste management system we know today is only about 40 years old. "In countries like Europe and the U.S., the main pathway might just be littering," Geyer said. "Just people going to beaches and not being aware that their wrappers or bottles get left behind."
The true magnitude of plastic waste within the world's oceans is vastly greater than the estimated 250,000 metric tons that's floating on top. "I think it's a real wake-up call," Geyer said, calling for all plastic to be recycled or captured in landfills. "If there are products that are notoriously difficult to keep out of the ocean, then maybe a ban or product redesigns." California is currently tied up in a plastic-bag controversy. The bag industry collected enough signatures to put a referendum to the statewide bag ban on the November 2016 ballot. Though he didn't study bags specifically, Geyer said that "plastic bags probably are real environmental hazard" because if not managed properly, a little gust of wind could blow them offshore.