Capitol Letters
Family Business
Lois Capps Kin — Ex-Obama Aide and Top Political Consultant — Settles in S.B.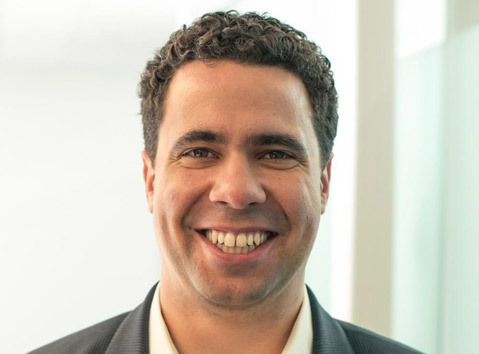 Bill Burton, son-in-law of Representative Lois Capps and, oh yeah, one of the nation's most-respected communications strategists, recalls the first time he met Barack Obama.
It was January 2007 when he was ushered in to interview with then-senator Obama for a spot in the future president's nascent campaign. The 29-year-old son of an African-American father and Polish-American mother, Burton knew of Obama's biracial parents, so he contrived an ice breaker he imagined segueing into a cozy chat about similar backgrounds.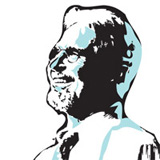 However, "When I broached the subject of our shared biracial ethnicity," Burton remembers, "he was more interested in whether I thought we were going to win Iowa.
"I wouldn't say I exactly nailed the interview, but I did get the job, which counts for something," he adds.
Burton's self-effacing account reflects the Midwestern modesty of a guy raised in Buffalo and schooled in Minnesota, and the gumption and resolve of a blue-collar kid whose dad was a union foundry worker and who bootstrapped himself into becoming press secretary of Obama's historic 2008 campaign and, later, deputy White House spokesperson.
Now 37, Burton is married to Laura Capps, the congressmember's daughter, and he recently gave up his bicoastal life to live fulltime in Santa Barbara, while establishing West Coast operations for SKDKnickerbocker, a prominent and progressive Washington firm.
Over grilled prawn salad at Café Stella, and in a follow-up email interview, Burton recently discussed how Santa Barbara's youngest power couple came to be, his entry into California politics, and the buzz and speculation about the future of the House of Capps.
"It's rare in life that you get to work so hard, with people who are true friends, and feel so good about the outcome," he says of his Washington years. "But for all that, I'm pretty happy to be living with my family in paradise now."
Burton and 42-year-old Laura Capps, who also has an extensive national politics and policy résumé, got together in what sounds like a corny rom-com. In 2003, he worked in Iowa for Representative Dick Gephardt, then competing for the Democratic presidential nomination against Senator John Kerry, in whose campaign Capps labored.
"Rivalry soon gave way to friendship, group outings, and a sort-of movie date," the New York Times reported in a gauzy feature on their 2007 wedding. "One Sunday, he asked her to walk with him around Saylorville Lake near Des Moines. 'I remember thinking, "He's going to kiss me," and he didn't,'" she said.
When Gephardt withdrew, Burton moved to Kerry's campaign, working at the desk next to Capps; today their kid is 3.
Among the first California clients Burton landed was ex-Los Angeles mayor Antonio Villaraigosa. "My mission is to have a presence here in California," he says. "I intend to spend my time fighting alongside candidates and causes I believe in and helping corporations, foundations, and nonprofit enterprises manage crisis and their reputations."
Whether those candidates include his wife, should her mother quit the House, is the subject of much gossip among the local cognoscenti.
At 77, Rep. Capps knows retiring in 2016 from her 24th Congressional District, where Democrats hold only a 3 percent registration edge, would benefit her party, because turnout is higher in presidential elections, and an open seat would attract heavy spending by national interests on all sides.
Like any son-in-law with a brain, Burton makes only the most suck-up pronouncements when asked about his wife's mom's future: "Lois is an awesome mother-in-law and Nana, and the best member of Congress I have ever known. The Central Coast would be well served for her to serve as many terms as she has in her."
Oy.
As for Laura, Burton at first expresses great annoyance about an errant story in another newspaper reporting rumors that Lois secretly plans to resign before her term is upt so Governor Brown can appoint Laura in her place.
The U.S. Constitution "requires that elections fill any vacancy in a House seat," he wryly notes. "The rumor was fabricated by people with an agenda who are not particularly sophisticated in things like law."
We name no names.
Yet Burton doesn't exactly slam the door with Shermanesque statements when asked directly about a Laura Capps candidacy.
"She has had a pretty amazing run as an activist in Santa Barbara, a fighter for the oceans in Washington, Senator Ted Kennedy's communications director, President Bill Clinton's speechwriter, and Oscar Burton's mom," he says. "Whatever Laura does, she does amazingly ​— ​we'll just have to wait and see what the next amazing thing is."
Hmm.