Briefs
Missile Blasts Off and Blows Smoke Ring
Vandenberg Carries Out Minuteman III Test Flight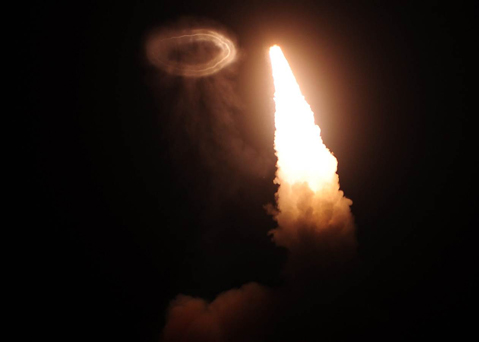 An unarmed Minuteman III missile was successfully launched from Vandenberg Air Force on March 23 at 3:23 a.m.
Santa Barbara area residents heard the familiar roar of the test flight, which also produced a nearly perfect smoke ring as the missile left its underground silo. (In the video below, the Minuteman passes by the smoke ring at the 19-second mark.)
"While ICBM launches from Vandenberg Air Force Base almost seem routine, each one requires a tremendous amount of effort and absolute attention to detail in order to accurately and safely assess the current performance and capability of the nation's fielded [intercontinental ballistic missile] force," said Col. Keith Balts.
"This specific test will provide key accuracy and reliability data for ongoing and future modifications to the weapon system, which are key to improving the already impressive effectiveness of the Minuteman III force."
---