Briefs
REI Building Sells for More Than $21 Million
Largest Sale of Its Kind Since 2002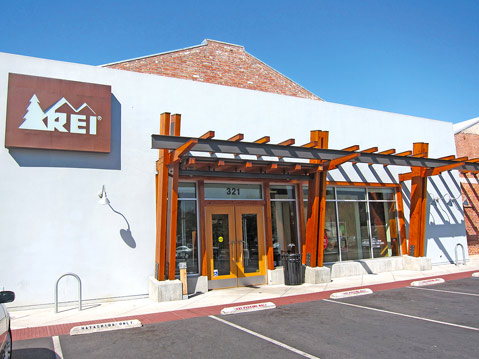 The commercial center on lower State Street anchored by REI and Sit 'n Sleep has sold to an out-of-town buyer for close to its $21.9 million asking price. It was the largest sale of a retail property in downtown Santa Barbara since 2002. "The interest in this asset was as intense as I've ever seen," said Austin Herlihy of Radius Commercial Real Estate & Investments.
The 94,206-square-foot parcel, bordered by Highway 101 and State and Anacapa streets, includes 55,545 square feet of storefront including Casa Blanca Restaurant and Cantina, Beachbreak Café, and the Santa Barbara Rock Gym.
"As we anticipated, interest in this offering was off the charts," said Herlihy in a statement prepared by Radius. "We had 58 signed non-disclosure agreements alone and eight highly competitive offers, with numerous offers from all over North America and as far away as Asia."
"With all the current development on lower State Street, this property now sits on the 50 yard line between the Wharf and Paseo Nuevo," he went on. "We knew its strong fundamentals would be attractive on a global scale, so we were very aggressive in our marketing approach."
The property was renovated in 2011 with REI opening in November of that year. In its 2014 year-end summary, Radius reported a record 103 sales of commercial properties on the South Coast, far surpassing the previous record of 85 set in both 2005 and 2012. "Let's just say it's a very good time to own commercial property in Santa Barbara," Herlihy said.