Briefs
Doctor Identified in Hepatitis, HIV Infection Scare
Dr. Allen Thomashefsky's Bath Street Practice Has Been Shut Down
The Santa Barbara doctor who may have accidentally infected some of his patients with hepatitis B, hepatitis C, or HIV has been identified as Dr. Allen Thomashefsky.
After one of Thomashefsky's patients recently became infected with hepatitis C, and that patient told health officials about a procedure at Thomashefsky's clinic, the Public Health Department made an unannounced visit to his Bath Street office and discovered that "standard infection control precautions" were not taking place.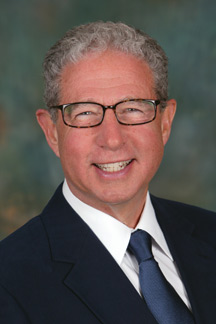 Officials are now in the process of notifying all of Thomashefsky's patients who received injections from him in the past seven years. They are being informed of the possible risk and where to go for testing. Notification letters for patients who had injections between June 2014 and March of 2015 have already been sent out, and additional letters will be mailed in the coming weeks.
Officials said they are publicly identifying Thomashefsky and his Bath Street practice in case potentially affected patients do not have a current mailing address on file. "As a precautionary measure necessary to prevent the spread of hepatitis C or occurrence of additional cases, we are providing this notification to you and strongly recommending that patients who may have been exposed voluntarily undergo laboratory testing as recommended," Public Health spokesperson Susan Klein-Rothschild said in a prepared statement.
According to his website, Thomashefsky specializes in prolotherapy, a pain relief injection therapy. It's often used to treat tendinitis and lower back pain.
Thomashefsky is well known throughout Santa Barbara, and his office is located across the street from Cottage Hospital. It was closed March 19 as part of Public Health's investigation. Thomashefsky did not immediately respond to requests for comment.
The Public Health Department is also pointing people to a FAQ section on its website about possible exposure to bloodborne viruses. Find it here.
Health officials did not immediately return requests for further comment.