Capitol Letters
Capps Family Matters
Laura Capps Withdraws from 24th CD, Setting up a Three-Way Race for Two Spots
A politician who skedaddles from the arena, in order to "spend more time with my family," typically is appeasing a seething spouse or running one step ahead of the posse.
Sometimes, though, they actually mean it.
Such is the case with Laura Capps, who said this week that she won't seek the 24th Congressional District seat to be left open by the 2016 retirement of her mother, Representative Lois Capps. Bottom line: She and her husband aim to give their 4-year old, Oscar, an idyllic Santa Barbara upbringing, without Mom grinding out a weekly 4,738-mile trek to and from Our Nation's Capitol.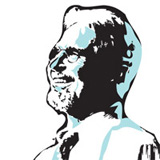 "I woke up in the middle of the night and felt, 'No, it's not the right time,' as I could hear my son snoozing away in his bed," said Capps, a 42-year-old nonprofit and political consultant, not long after she'd e-blasted her decision to the world.
"I think I had those thoughts at night because the job would involve being away from him four nights a week, most weeks," she added. "For me there is something so instinctually important about being there at night, knowing he's okay."
More anon: Look for Capps the Younger to be back on the local political field before long, likely as a contestant for school board.
THE FUTURE LIES AHEAD: As a political matter, the Capps withdrawal reshuffles the deck in the competition for the Central Coast House seat.
A mere 403 shopping days before the primary on June 7, 2016, the campaign now looks like a three-way contest for two spots on that November's general election ballot.
Republican Assemblymember Katcho Achadjian of San Luis Obispo and Mayor Helene Schneider and Supervisor Salud Carbajal, both Santa Barbara Democrats, are early favorites in the top-two primary, with GOP businessperson Justin Fareed and Bill Ostrander, a Democratic advocate for campaign finance reform, also in the mix.
(This just in: In honor of RSI Prevention Week, whenever it is, if ever, this space hereafter will identify the trio of front-runners as "Katcho," "Helene," and "Salud." RSI = Repetitive Strain Injury, for some of you out there.)
A few hours after Capps's announcement, both Helene and Salud predicted that her demurral would boost her and his own campaign.
"Being the only female in this race is a big deal," Schneider told The Santa Barbara Independent.
She added that she has "a really good chance" of winning the coveted endorsement of the Santa Barbara Women's Political Committee, as well financial backing from Emily's List, the Washington-based fundraising outfit focused on electing more women to office.
Not so fast, says Salud.
"It's good news for me," he claimed in a telephone interview, recalling that "many feminists" have clashed in recent months with his chief Democratic rival.
WHAT DO WOMEN WANT? It is significant that Laura Capps was encouraged to run by several influential Democratic women, including philanthropist Sara Miller McCune, former supervisor Susan Rose, environmental activist Susan Jordan, big donor Betty Stephens, and nonprofit advocates Judith Hopkinson and Vicki Riskin, among others.
Their enthusiasm for Capps was based, in part, on her national political experience, which differentiated her from erstwhile rivals; another key factor is their unhappiness with Schneider, stemming from conflicts over a series of issues, from her handling of the Highway 101 controversy to her choice of local political consultants.
At the same time, it must be noted, there is a dearth of political passion in these circles for Salud, often described as overly calculating and compromising.
"Laura was far and above the best candidate ​— ​when I really looked at her résumé, I thought, 'Wow, she's a powerhouse,'" said Jordan. "Now these [pro-choice feminist] organizations really have a decision to make."
Another leading female Democrat, granted anonymity to speak candidly, put it more harshly: "There are a lot of reasons for people not to be enthusiastic about either of them."
MR./MS. NICE GUY: Voter registration in the 24th District is closely matched between Democrats and Republicans, so it does not surprise that the three front-runners already sound bipartisan, centrist themes that may appeal to the nearly one-fourth of voters registered as "decline to state" independents, who hold the balance of power.
"As a mayor I've learned to get through complex issues … by finding common ground," said Helene.
"I'm a collaborator, and want to carry those kind of values to Washington," said Salud.
"My record is [one of] getting along with all parties concerned," said Katcho.
Stop the presses: Candidates brawl over who's the most cordial.