Briefs
Supremes Reject Apel Appeal
Longtime Vandenberg Protestor Lost the Battle, But Keeps Fighting the War
The U.S. Supreme Court declined this week to hear the free speech appeal filed by longtime Vandenberg Air Force Base protestor Dennis Apel, bringing to a close his five-year legal campaign challenging the base commander's authority to limit who can protest outside the base and where.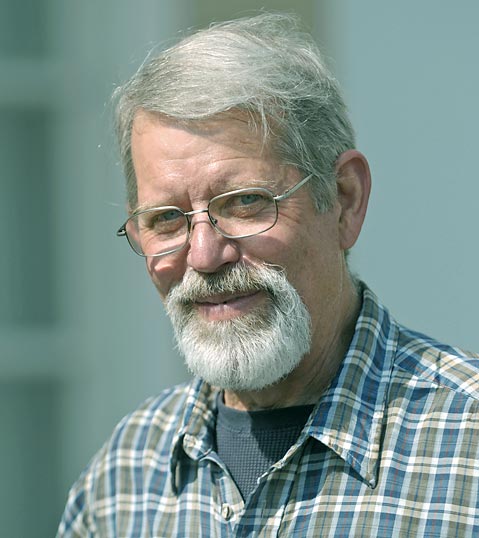 Apel had been charged with trespassing five years ago because he demonstrated against base operations in a free-speech zone commanders had established outside the main gate for just such purposes. Base brass had banned Apel from even that zone after he squirt a syringe of his own blood over the entrance sign to Vandenberg to protest the onset of the Iraq War.
Last year, Apel appeared before the Supreme Court, arguing unsuccessfully that he couldn't be charged with trespassing because the base lacked the exclusive ownership of the road outside the base needed for such a ban to be legal. The base shares that public road with the County of Santa Barbara.
Two Supreme Court justices opined Apel might have a legitimate First Amendment argument instead. Accordingly, he filed an appeal with the Ninth Circuit Court of Appeal on those grounds. Those were rejected with a one-paragraph explanation. When Apel appealed that to the Supreme Court, he received a one-sentence denial early this week.
Apel — who has been protesting at Vandenberg the first Wednesday of every month for 18 years — has since discovered that base commanders quietly reinstated his protest privileges without notifying him. That means he can now protest in the designated zone without fear of further trespass charges.