Briefs
Five Years for Patrol Car Thief Shot by Deputies
Jeremy Bordegaray Was Detained with Meth and a Loaded Gun Before He Somehow Stole the Cruiser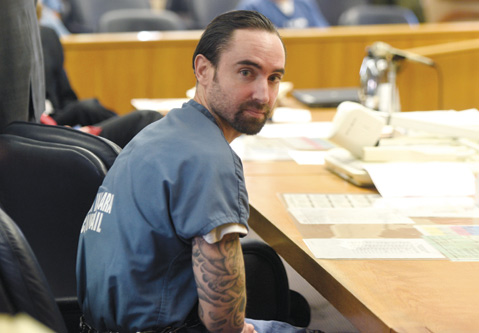 A 30-year-old man shot and nearly killed by Sheriff's deputies after he stole one of their cruisers during a violent confrontation in 2013 was sentenced Tuesday to five years in prison.
Deputies had detained Jeremy Bordegaray in the back of a patrol car after they caught him prowling in the Beach Club Drive neighborhood near Carpinteria. Bordegaray was somehow able to slip his handcuffs, break through the car's partition, and start driving away when the deputies opened fire.
He pleaded no contest to possessing methamphetamine, carrying a gun, and stealing a car. He also admitted to a prior prison sentence. An investigation by the District Attorney's Office determined that the shooting was justified.