Briefs
Day Reporting Center Celebrates Five Years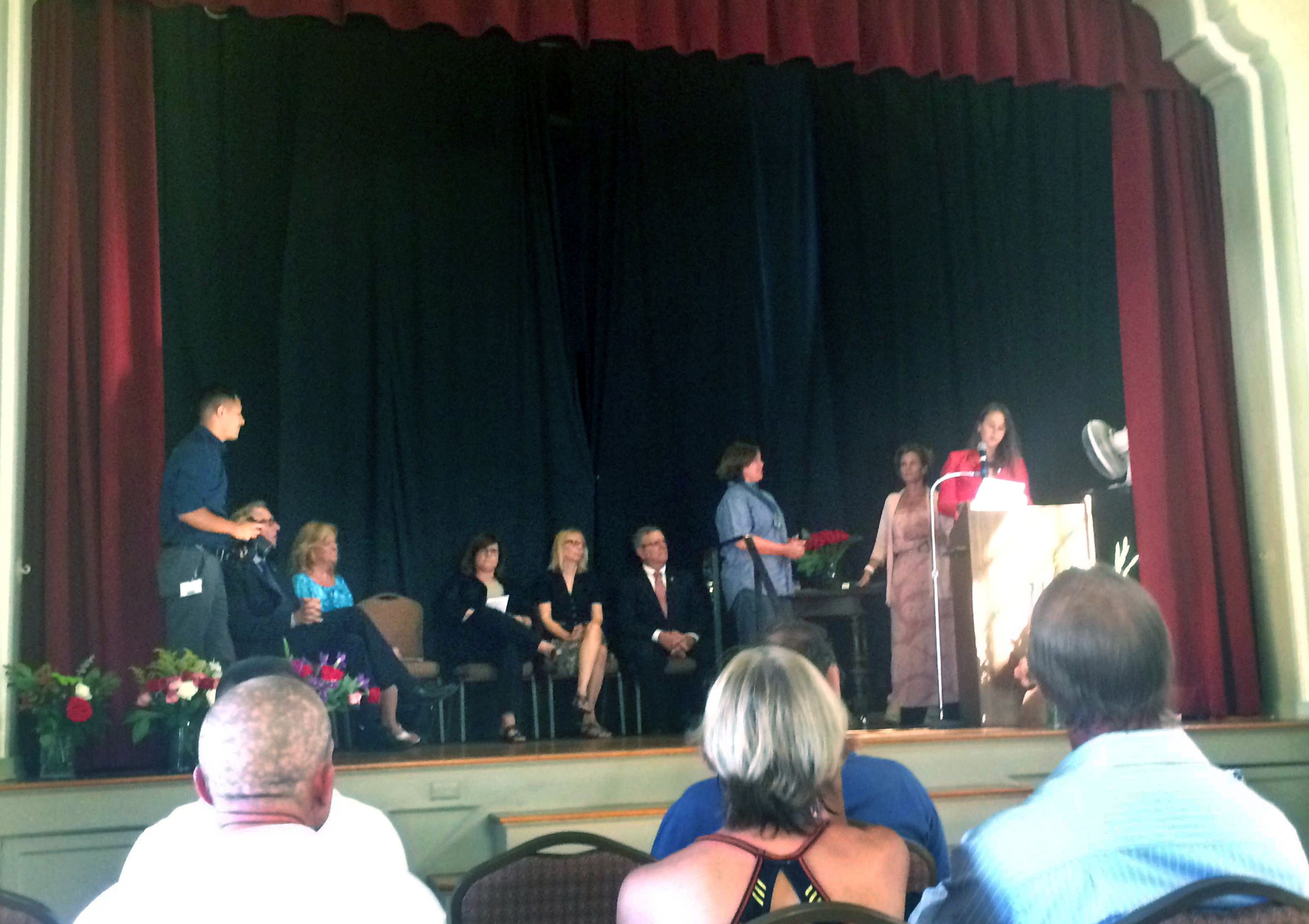 A commencement ceremony last Thursday marked the official transition of 22 former inmates from life behind bars to everyday society, thanks to programs offered by the Santa Barbara Day Reporting Center (DRC).
Larry Davidson, a graduate of the DRC's class of 2012, shared with the audience that he recently became certified as an alcohol and drug counselor through Santa Barbara City College. Adamant in his gratitude, he advised current and future clients to "allow DRC to give a helping hand" as they navigate post-carceral life.
The DRC was born out of a collaborative effort between the Santa Barbara County Sheriff's Office and the nonprofit Community Solutions Inc. It was founded in 2010 and has since served about 1,200 parolees. According to the Sheriff's Office, available services include substance abuse treatment, cognitive behavioral intervention, employment services, career planning, academic counseling, transitional housing, and community service opportunities. These services are tailored to create a customized re-entry plan for each individual client. Upon program completion, the parolees receive graduation certificates to demonstrate their readiness to re-enter society.
"Our graduates have engaged in multiple interventions aimed at giving them the necessary tools to get, keep, and realize a life free of the self-defeating choices that plagued their pasts," said Michael Heck, a program manager from the Santa Maria Day Reporting Center. "They will be the first to tell you that they have options now that they didn't have before."
On Thursday, DRC faculty individually recognized two graduates for their exemplary performance with the center. Tongee Tomlinson was named "client of year," and Edgar Miguel received an award for his outstanding community service. Miguel had completed 65 community service hours, which is an additional 40 hours on top of the 25-hour minimum required of all clients.
When Tomlinson came to the DRC, fresh off of a six-year drug sentence, she felt like "some kind of monster to be dealt with." She has since returned to school, where she maintained a 4.0 GPA during her first year. She now mentors other students in the SBCC Transitions Program. Her commitment to both her program and sobriety earned her the DRC honor. "I was very afraid of parole and afraid of messing up again," she told the audience. "That's all I've ever done."
The DRC also recognized the Ventura parole unit for "progressing change." Since Santa Barbara does not have a parole unit of its own, most client referrals come to the DRC from Ventura parole agents. The unit has referred many cases that may have otherwise resulted in re-incarceration. "One stigma that parole always has is that we just want to lock you up," said one Ventura agent. In reality, many agents prefer to set their parolees on the more productive path offered by the DRC.
In closing, Inmate Programs Supervisor Katie Ward of the Sheriff's Office emphasized the importance of the DRC to an area that lacks alternative parole services. DRC clients seek redemption through its services, but Ward has found similar gratification in her work with them. As the graduates venture back into the local community, "I wish the same feeling for all of you," she said.