Briefs
Muddy Waters Closes Its Doors
Changing Times on East Haley Street Bid Longtime Coffee Shop Goodbye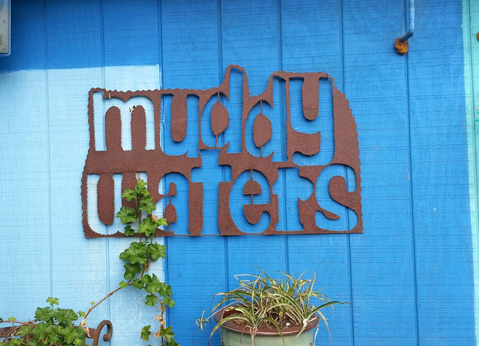 Muddy Waters Café, the first eclectic coffeehouse and arts venue on East Haley Street, announced Monday via Instagram that it will close its doors for the last time on Saturday, ending its 15-year career, in part due to gentrification around the neighborhood as well as competition from new restaurants.
The goodbye note, posted at the café and on social media, began, "The time has unfortunately approached to where we must close our doors and open new ones in our lives," and thanked the Muddy's community for its "loving business" and support over the years.
The café was started in 2000 by Siobhan McCleary and Dana Walters, owner of Reds Bar and Tapas, and was bought in October 2006 by local brothers Bill and David Lewis, in part because they saw potential for the building's unique space, Bill Lewis said.
Since then, the café has hosted over 1,200 artists, including Gardens & Villa, Bon Iver, and Fleet Foxes, as well as spoken word acts from UCSB's Multicultural Center. As Bill Lewis said, "I didn't expect it, but we brought an insane amount of talent here." After its last day of business on Saturday night, Muddy Waters will go out with a bang, hosting a goodbye party for its customers.
BiCi Centro, which bought the property last year and has since been leasing to Muddy Waters but did not raise its rent, is currently searching for a long-term tenant who can meet the competitive rent.