Briefs
Psychiatric Search Narrows in Holzer Case
Five Forensic Experts Considered to Perform Evaluation
Santa Barbara Superior Court Judge Brian Hill ruled Tuesday morning that a readiness and settlement conference in the case of alleged killer Nicolas Holzer, which will determine whether the case goes to trial, will be postponed for another month as the court and public defender's office continue to vet potential psychiatric specialists for an evaluation of Holzer.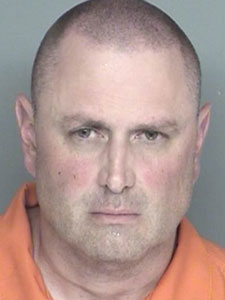 All parties have reportedly agreed on a psychologist to assist with the evaluation, but have yet to select a forensic psychiatrist. At Tuesday's hearing, Hill announced four potential candidates for the job: Dr. Ronald Thurston, M.D., of the Ventura Psychiatric Group; Dr. Steven Ornish, M.D., of the UC San Diego School of Medicine; and Drs. David Fennell, M.D., and Hadley Osran, M.D., both of Atascadero State Hospital. Public defender Mark Saatjian, who stood in for colleague Christine Voss on Tuesday, added that Voss wished to submit one more candidate, Dr. Amanda Ruiz, M.D., of Cedars-Sinai Medical Center in Los Angeles, for consideration as well.
Hill requested that the prosecution and defense submit any objections to the court in a timely manner, as it will soon reach out to the doctors to determine whose availability will best suit the case. The court will reconvene next on October 20 for the readiness and settlement conference.