Briefs
Two Arrested in String of Storage Locker Burglaries
San Marcos Self Storage and OK Storage Users Advised to Secure their Units
This past week, Santa Barbara Sheriff's deputies arrested two men — James Birchim and Michael Muneio, both 35-year-old Goleta residents — in connection with a string of storage locker burglaries at San Marcos Self Storage at 4093 State Street and OK Storage at 7330 Hollister Avenue. Identified with assistance from one victim, both Birchim and Muneio were found with stolen property from the mentioned storage facilities.
Earlier this month, a 27-year-old Goleta resident reported a burglary at his storage locker at OK Storage to the Sheriff's Office. He also shared a surveillance video of a white Chevrolet Silverado extended cab pick-up truck — arriving at his storage unit empty but leaving full about 10 minutes later — on his Facebook page, which prompted one community member to reach out with identifying information about the truck.
Deputies then determined that Muneio owned the truck and that the truck was parked outside of Birchim's home. Additionally, deputies learned that Birchim rented storage lockers at San Marcos Self Storage and OK Storage. Upon serving search warrants at Birchim's home in the 200 block of Fir Tree Place and his storage lockers, the deputies discovered several assault rifles, a handgun, high-capacity magazines, methamphetamine, burglary tools, nunchakus, brass knuckles, cane swords, and stolen high-end music equipment as well as stolen property in Muneio's truck.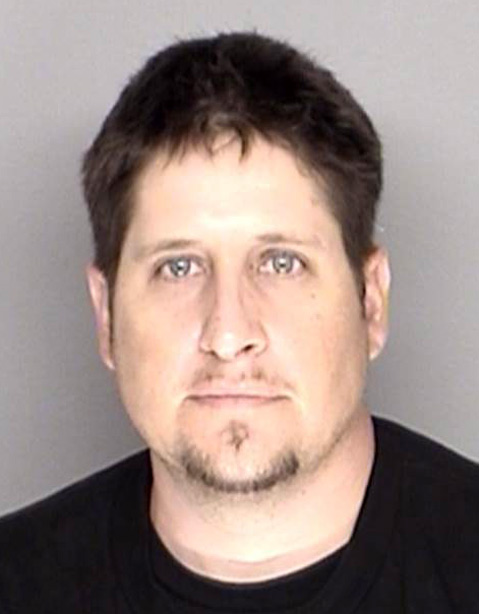 Birchim was booked into Santa Barbara County Jail on related charges with bail set at $500,000. Muneio was also booked into county jail on alleged charges of receiving stolen property and possession of burglary tools with bail set at $20,000.
The Sheriff's Office reminded those with lockers at either storage facility to check on their possessions and to invest in a sturdy lock.