Briefs
SBCC Votes Not to Renew Contract with Kaplan
Due to Rental Crunch, English-Language School Will No Longer Rent from City College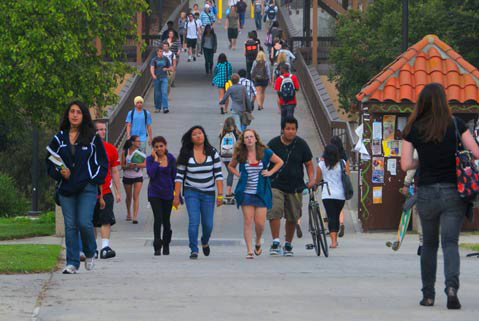 In response to growing community concern about large numbers of international students attending English-language training schools, the Santa Barbara Community College Board of Trustees voted not to extend its contract with Kaplan International English to lease campus space. The Kaplan lease expires 2017 and the school currently has 220 students enrolled. The board voted 4-to-2 not to renew the lease. Kaplan is one of a handful of English-language schools that have drawn the ire of community activists concerned that the presence of so many international students was pushing rents up and local families out.
Kaplan in only one reason the local rental market is currently on fire. City College attracts many international students and out-of-state students as well, all of whom pay four times more for the privilege of attending classes than do in-state students. For the first time in its history, City College, recently ranked the top community college in the country, finds itself under pressure to address its impacts on the local housing market. Local housing activists, acknowledging the school's limited ability to build new housing, have argued the campus should reduce the number of out-of-state and international students.
Compounding matters is the recent purchase by UCSB of the Tropicana Apartment Complex in Isla Vista. In recent years, Tropicana had been a de facto dorm for 500 City College students who lived in Isla Vista and commuted downtown for classes. At the time of the sale, City College President Lori Gaskin had been hoping to take over active management of the property to help reduce unruly behavior. As of next year, Gaskin and City College will have to secure alternate accommodations for those 500 students. Further exacerbating the rental crunch has been the proliferation of vacation rentals throughout the south coast.