Voices
Santa Barbara Response Network
Building Compassionate, Self-Empowered Communities
Imagine for a moment that you are living in a community that has recently suffered injuries or loss of life to suicide or violence. While you may be grateful that those closest to you were not seriously harmed, others in your community may be experiencing intense loss and distress of a tragic and potentially traumatic kind. At such a time you might want to know that there is some way in which these neighbors would receive community support.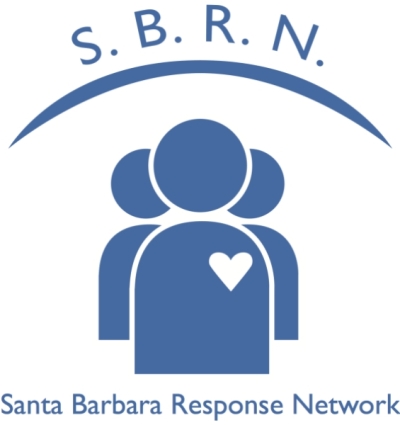 The Santa Barbara Response Network (SBRN) is a nonprofit organization that mobilizes kind and caring volunteers with training in how to provide compassionate social support in the aftermath of tragic events. This is not a counseling or mental health program, and instead it focuses on empowering people whose resilience is being strained by the pain of loss.
The Response Network is an organization of trained volunteers who offers services such as psychological first aid (PFA), stress management, education about short-term coping and long-term wellness behaviors, and referrals to local agencies for continued care. "Deaths and other traumatic events trigger tremendous stress and anguish, not only among immediate family and friends but also across the entire community," explained Jina Carvalho, SBRN's communications coordinator. "SBRN provides aid to community members in a resilient and natural recovery in the face of traumatic stress and profound grief."
Initially established in 2009, Santa Barbara Response Network has provided support for a number of harrowing events that have affected the Santa Barbara community — the runaway gravel truck, clock tower suicide, train-pedestrian collisions, hit-and-run fatalities, and the 2014 killings in Isla Vista. The Response Network volunteers are primarily trained in psychological first aid, which provides psychosocial support to individuals and families after a traumatic event or other emergencies. Psychological first aid is a technique that has proven effective for assisting individuals in the immediate aftermath of tragic events.
The Response Network's founding executive director, Dr. Gil Reyes, leads trainings for volunteers, businesses, schools, and organizations offering techniques for providing compassionate support for communities that are suffering in the aftermath of an injury. Additionally, the network partners with local public safety and first responders to ensure the most effective measures are taken in the wake of tragic incidents.
The Santa Barbara Response Network is committed to nurturing the development of resilient, self-empowered communities that are supported by their own members in a time of need. If you would like to learn more about SBRN training, volunteering, and/or how to donate to the organization, please contact Jina at jina@glendon.org. If you would like to activate SBRN services call (805) 699-5608 or email sbrncommand@gmail.com.
To honor our volunteers and celebrate five years of service in our community, we invite you to celebrate the Santa Barbara Response Network with us on Saturday, October 17, 5-7 p.m., at Fresco's Café 5 Points, 3987 State Street (frescosb.com/#welcome). For more information, call (805) 617-8793 or email cmdanderson8@gmail.com.