Briefs
S.B.'s First 'Sexually Violent Predator' Charged with Second Murder
DNA Evidence Connects Kenneth Rasmuson to 1986 Killing of Agoura Hills Boy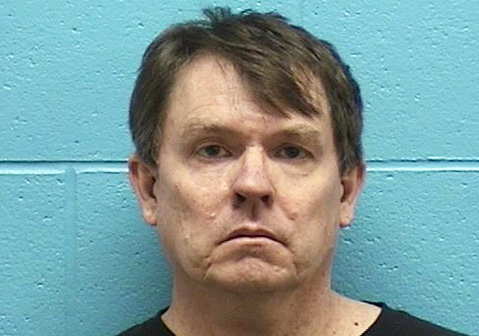 Kenneth Kasten Rasmuson, the first "sexually violent predator" to be released in Santa Barbara County back in 2007, was charged last week with a second murder of a 6-year-old boy, to which he pleaded not guilty on Wednesday in L.A. County Superior Court.
New DNA evidence has linked Rasmuson to the 1986 death of first-grader Miguel Antero of Agoura Hills. Several hours after Antero disappeared from the school bus drop-off area on April 8, 1986, his body was found sexually assaulted, stabbed, and abandoned near the entrance to the religious commune on Triunfo Canyon Road where his family lived, the Los Angeles Times then reported.
According to a recent article from the Times, Antero's death remained a cold case until retired Los Angeles County Sheriff's Sgt. John Laurie, an original detective on the case, heard Rasmuson had been arrested in Sandpoint, Idaho on March 27 on DNA evidence linking him to the July 1981 rape and murder of 6-year-old Jeffrey David Vargo from Anaheim Hills, to which he pleaded not guilty on July 16. Laurie told the L.A. Times he urged investigators to run Rasmuson's DNA in connection with Antero's murder. "Take it to the lab and just run it through. I'm convinced this is our subject," he said. Laurie was right.
Last week, the L.A. District Attorney's Office charged Rasmuson with Antero's murder. His arraignment began Wednesday and because he may face the death penalty, the next proceedings are expected to take between two and six months. Attorneys Kelsey McKeever-Unger and Michael Matoba are prosecuting the case. Rasmuson will next appear in court onJanuary 14.
Rasmuson served time until 1985 in prison and at Atascadero State Hospital after he raped an 11-year-old boy on September 2, 1981 in the City of Santa Barbara. Several years later, and exactly one year after he allegedly killed Antero, Rasmuson raped a 3-year-old boy whom he had seized from a sidewalk on April 8, 1987 in Los Angeles. He served 17 years at Atascadero State Hospital before being released to Santa Barbara County, where he lived before moving to Sandpoint, Idaho, with his parents in 2010.