Briefs
Amazon Opens Store in Isla Vista
New Location is First to Offer Free Same-Day Pickup to College Students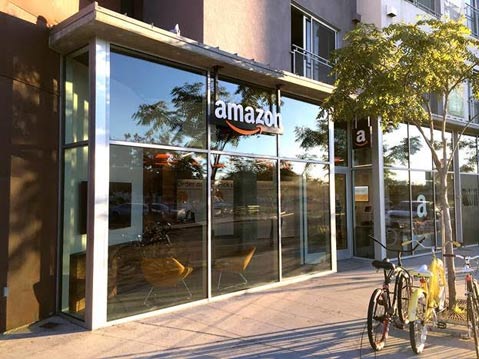 Wednesday at The Loop in Isla Vista, Amazon opened its first store to offer free same-day pickup to college students.
Amazon Student and Prime members who order before noon from the retailer's inventory of over two million items labeled "Pick Up Today," will receive a text or email that afternoon when their package has arrived at the Trigo Road store, as stated in a press release from the company. They'll be sent a barcode to scan at the store's self-service kiosk — the process is a bit like a Redbox for anything — and will pick up their package from an individual locker at the store, which also accepts returns.
Amazon@IslaVista is the company's fourth pickup location to open this year — two opened at Purdue University and one opened at the University of Massachusetts Amherst, all three offering free one-day pickup. Last year at UC Davis, Amazon opened a similar one-day locker style pickup location.