Briefs
Alternate Roads Fee Volunteers Wanted
State Seeks Solution to Repairs Backlog Due to Falling Gas Tax Revenue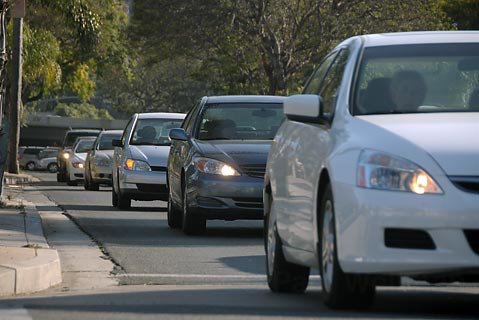 Automobile fuel economy has gotten better with each new model year, and the gas taxes paid to maintain California's roads have seen an equivalent decrease. With Governor Brown's stated goal this year to cut in half the petroleum used in cars and trucks by 2030 in the fight against climate change, transportation planners are looking for other means to keep up with the wear and tear on the state's roads. Volunteer drivers can help the effort by signing up for the state's pilot program to study alternative ways to fund road building, repair, and maintenance.
The state hopes to collect information — securely – on the miles driven by 5,000 volunteers with the goal of assessing whether a fee against those miles would raise the money necessary to keep up California's roads infrastructure. The ways to collect the information are still being assessed, though manually is one option, and the county's road czar, Scott McGolpin, who has volunteered, believes a GPS device would be involved in the others. For governments, he said, learning about the public's use of state, county, and city roads and even parking lots would be important.
For more information and to volunteer, go to the California Department of Transportation website.