Briefs
El Niño Shelters Within Grasp
County Administrators Seek Funds to Offer Daytime Refuge at Santa Maria, Santa Barbara Armories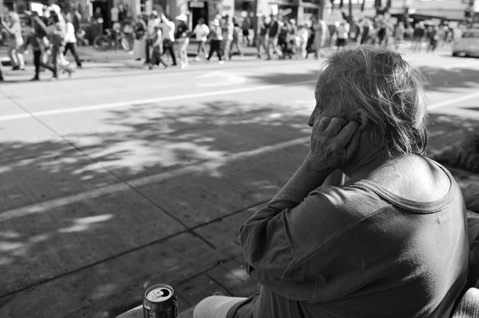 Santa Barbara County administrators say they're closing in on an agreement with the National Guard to use two of the armories located within Santa Barbara County as daytime shelters to keep the homeless dry during El Niño rains. They'll be seeking approval next Tuesday from the County Supervisors to spend up to $90,000 for this effort. The California Military Department — which controls the armories — is seeking payment of $422 a day and a written agreement to lease the armories — one in Santa Maria and the other in downtown Santa Barbara — for rain respite for those who have no roof to get under.
County officials began scrambling in earnest to find daytime homeless shelters just before the Christmas holidays; prior to that, the assignment fell to C3H (Central Coast Collaborative on Homelessness), an über-private nonprofit that bird-dogs homeless services. The Military Department proved notoriously hard to get not just for C3H, but for multiple government agencies as well. Only last week was a connection finally established between county administrators and a Lieutenant Colonel in charge of armories. By then, however, nearly five inches of rain had fallen. Even with the money, it remains unclear how long it will take to get an armory up and operating on the South Coast. To date, no group has stepped forward to assume the task of day-to-day operations.
Big shelters, like PATH — the new management running the Casa Esperanza shelter — are still figuring out the complex and challenging logistics of running Santa Barbara's downtown shelter; they worry that taking on staffing obligations for a daytime shelter could conflict with their key mission and put them at odds with donors. Likewise, the Unitarian Society officials running the emergency warming centers have expressed serious concern about potential liability exposure they might incur if they assumed responsibility for managing a daytime shelter.
Running a shelter during daylight hours when the homeless clients — many of whom have mental health and addiction issues — are awake is far more demanding than running a shelter in which most clients are asleep most of the time they're there. In North County, by contrast, administrators running the Good Samaritan Shelter have vowed to provide the staffing needed to run a daytime shelter in Santa Maria's armory.