Living
Orchid Show's Thrilla in Vanilla
And Three Other Things You'll Learn at This Weekend's 71st Annual Floral Extravaganza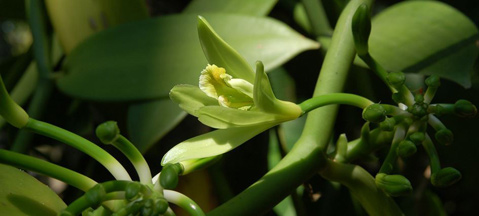 In 1945, the Santa Barbara County Horticultural Society's Bert Kallman hosted a modest display of orchids at the Montecito Grange Hall. The next year, more than $200,000 worth of the stunning, rare, and temperamental flowers showed up for round two at the Carrillo Rec Center, and by the 1960s, a full-fledged Orchid Show was blooming each year at Earl Warren Showgrounds. The now world-famous tradition continues for the 71st time this weekend, when enthusiasts from Japan to Colombia will show their best stuff. Here are four things you'll learn if you attend:
1) Love white chocolate, crème brûlée, or vanilla ice cream? Thank Vanilla planifolia, the orchid species that produces 95 percent of the popular and expensive spice. This year's show enlisted Chocolats du CaliBressan to make a special Tahitian vanilla treat.
2) Charles Darwin's evolutionary theories included a prediction that Madagascar's Angraecum sesquipedale — whose nighttime fragrance emanated from a deep pool of nectar — had to be pollinated by a special long-tongued moth, which was indeed discovered 21 years later. He was dead then, but the species is now called Darwin's orchid in his memory.
3) Mosquitoes love stinky humans, which is why Platanthera obtusata emanates a similar stench to attract the bugs. Though not the best pollinators, tiger mosquitoes are lured by the strategic stank of these common bog orchids, each species of which produces a specific scent to properly guide the unwitting bug collaborators.
4) In Sardinia and Corsica, the deceptively endowed Ophrys exaltata tricks male bees with both visual and pheromone-based cues into thinking they are having sex with a female. When they ejaculate, they pollinate the flower but get no nectar or any other bee-helping love in return.
4•1•1
The 71st annual S.B. International Orchid Show runs Friday- Sunday, March 4-6, 9 a.m.-5 p.m., at Earl Warren Showgrounds. Tix are $12-$14 per day and free for kids younger than 12, with an adult. See sborchidshow.com.