Real Estate
Fabled Gables: 528 Brinkerhoff Avenue
This property has served many functions over the years, most notably as a literal cat house.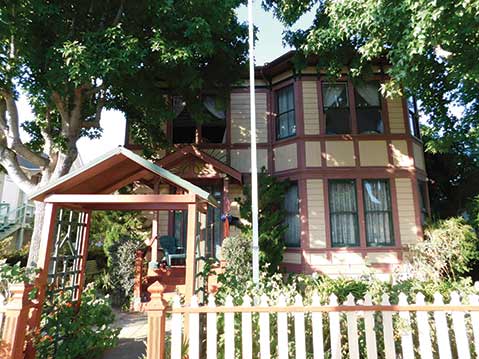 Original Owner: Henry Tallant
Year Built: 1887
Architect: Attributed to Peter J. Barber
In 1852, Dr. Samuel Brinkerhoff, a New York–educated physician, arrived in Santa Barbara to become one of the city's first resident physicians. By 1865, as Spanish land grants were transitioning into the hands of Anglos, Brinkerhoff acquired a portion of Rancho La Laguna from Octaviano Gutierrez. One of these parcels was located near the intersection of present-day Haley and De la Vina streets. When Brinkerhoff died in 1883, his widow, Lucy Brinkerhoff, sold the acreage to various land speculators.
One of those property investors was Henry Tallant, an Englishman at birth, who, along with his business associate Edward Harper, began subdividing the land into 50′-by-125′ lots, of which a portion became Brinkerhoff Avenue. As time progressed, Tallant ultimately bought out Harper and sold the parcels himself. This house, constructed in 1887, was one of the first three residences to be established on the street. Built in the Stick-Eastlake style, it is believed to be the work of famed Santa Barbara architect Peter J. Barber.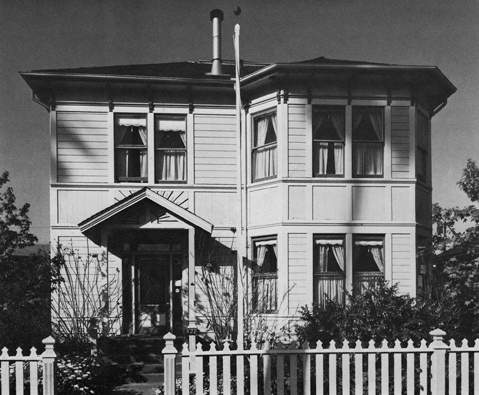 The property has served many functions over the years, often doubling in residential and commercial enterprises. In the 1920s and '30s, resident owner Calista Savage Morris operated the home as her personal residence and partial boarding house. In the late 1970s, the home was renovated by David and Julie Commons, where they operated a combination residence and health center.
In later years, it became home to Jim Smock and his wife, Berka Smock, who was known locally as the "feline philanthropist." During their ownership, the property operated as a German restaurant called the Redwood Inn before becoming Redwood Antiques and, ultimately, a literal cat house: the Ten Lives Foundation, an orphanage for homeless cats. Though Berka Smock died more than five years ago, her memory lives on through the foundation, which is now managed by Rafael Macias at 615 Bradbury Avenue.