Briefs
Commadore and Artigo Honored for Heroic Rescue
Boys & Girls Club Veterans Saved Drowning Boy Last Summer
Five years after they met at Santa Barbara's Boys & Girls Club, Jalen Commadore and Avery Artigo found themselves giving CPR to a lifeless 10-year-old boy. On Saturday, at the organization's annual gala, the pair will be honored for their heroic actions that saved the boy's life.
Kids who were at Santa Barbara High School's pool on the afternoon of August 14, 2015, say the boy had jumped minutes before from the diving board into the deep end. Dared by friends who said they would catch him, the kid who didn't know how to swim sank to the bottom of the pool and lost consciousness.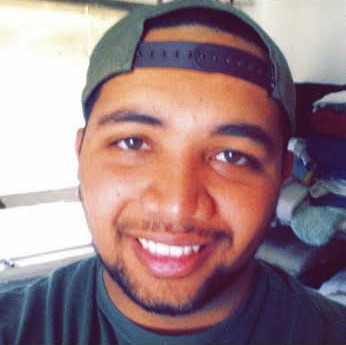 Artigo, then 15, an on-duty lifeguard the day of the Boys & Girls Club summer bash, swam to the boy while Commadore, then 20 and a CPR-certified aspiring EMT, ran along the deck. In an "adrenaline rush," the two "tag-teamed" to get him out of the water, said Commadore in a recent phone interview with The Santa Barbara Independent. "All the background noise, everybody around kind of just faded out. It was just me, Avery, and this boy," said Commadore of the moment.
For a minute, Commadore performed mouth-to-mouth resuscitation and 100 chest compressions, like he was trained to do, as Artigo tilted the boy's head back to open a passage to his throat. One minute is "a really long time for someone to be under like that," said Commadore. "This time was a lot scarier than anything I've ever done." When the boy came to, he recovered at Cottage Hospital.
"I was just doing what my body and brain said I needed to do," said Commadore, when asked how it feels to be honored by the club he's attended since he was 6 years old. "For him and I to just step in and do one small deed, it's great that we're being recognized, but there are a lot of other people out there who do as much if not more than we do," he said candidly.
The club's seventh annual fundraiser, "Be a Hero for Kids," takes place Saturday, March 19, at the Fess Parker Doubletree. The evening also honors Santa Barbara firefighters for their service to the community and Boys & Girls Club Youth of the Year, Santa Barbara High School junior Julia Danalevich.
For tickets or sponsorship information, visit this webpage. To bid before the event, look here. The money helps fund educational, artistic, athletic, and recreational programs for more than 1,500 kids.