Briefs
U.S.-China Forum to Discuss Climate and Environment
Conference Brings Scholars Together at UCSB over Earth Day Weekend
The weekend Santa Barbara celebrates Earth Day is being marked at UCSB by a conference that brings together scholars from the U.S. and China to discuss the eco-issues of the day. Organized by the university's Confucius Institute and Bren School, the two-day talkfest features keynote talks by Michigan State University's Rachel Carson Chair in Sustainability, Jianguo "Jack" Liu, and New York University's founding director of Environmental Studies, Dale Jamieson.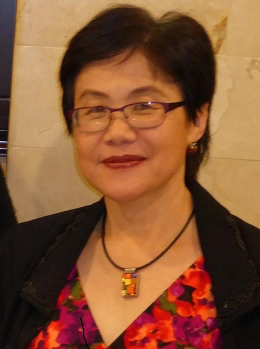 Conference organizer Mayfair Yang noted of the two major polluting countries: "The U.S. is such a huge country for climate change deniers, contrary to China. While China is a huge polluter, they don't deny climate change. They have made a lot of effort to try to stem it." Yang, a cultural anthropologist and director of Confucius Institute, added that China had good environmental laws: "The main problem is implementation, especially among lower-level local officials. China also has this problem of not moving quickly to shut polluting industries, because what are they going to do with those people out of jobs?"
The format for the Friday-Saturday event, which begins with a qigong exercise, consists of short talks by environmental scholars from almost a dozen Chinese and American universities — including Shandong University, Nanjing University, Beijing Foreign Studies University, USC, and several UCs — and Q&A sessions. The panoply of discussion topics ranges from energy, fisheries, water pollution, and labor to activism, journalism, film, and the Paris talks.
Held at McCune Conference Room on the UCSB campus, the meeting ends with a presentation by the City of Santa Barbara on its environmental efforts, a tour of the No. 1 Green UCSB campus (according to Princeton Review), and a visit to Earth Day festivities at Alameda Park.