Briefs
Adams Elementary Teacher to Receive Performing Arts Award
Brett Larsen Named S.B. County Performing Arts Teacher of 2017
Adams Elementary music teacher Brett Larsen has been named as the 2017 Performing Arts Teacher of the Year for Santa Barbara County. Created by the Santa Barbara County Education Office (SBCEO) and the Santa Barbara Bowl through the Santa Barbara Bowl Foundation Education Outreach, the award is the second of its kind.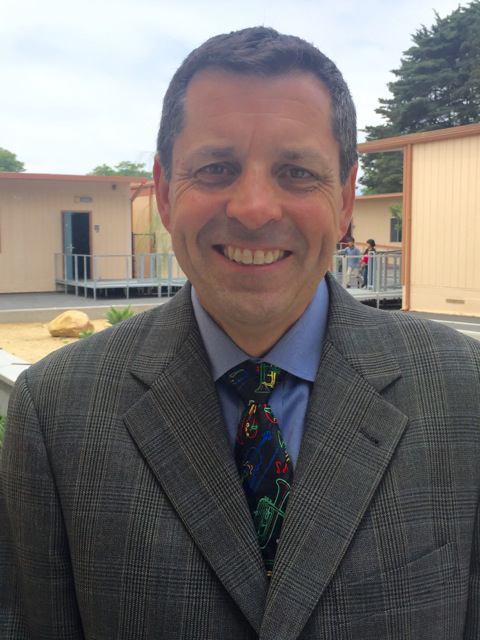 Larsen is well known for his dedication to students. At Adams, according to the school press release, Larsen constantly keeps his door open, supporting students with extra tutoring before/after school and during lunch. He volunteer teaches the all-school chorus program twice a week at the Adams Musical Theatre. He has also expanded the music program, a robust instructional program for students in kindergarten through sixth grade, by securing multiple grants.
Larsen and other award-winning educators will be recognized at the fourth annual "A Salute to the Teachers" at the Lobero Theatre in downtown Santa Barbara on November 5 at 5 p.m. Larsen's students will be providing musical entertainment and Cox Communications is sponsoring the celebration along with the SBCEO.
One of Larsen's success stories was inspiring a fifth-grade student to write her own play, even though the student was two years below grade level in reading. After working diligently to produce her performance, entitled The Journey, in front of her peers, the student's confidence in reading and writing has now improved to grade level.
"Brett's passion, energy, and enthusiasm for the performing arts shine through, and have inspired young students to develop an enduring appreciation for music and the arts," said County Superintendent of Schools Bill Cirone.
The Santa Barbara Bowl works hand-in-hand with many community organizations to help enrich the lives of everyone, added Rick Boller, the Bowl Foundation's Executive Director. "Congratulations to Brett Larsen on his success in the classroom and his impact on the world of performing arts."