Briefs
Alleged Pastor Attacker Posts Bail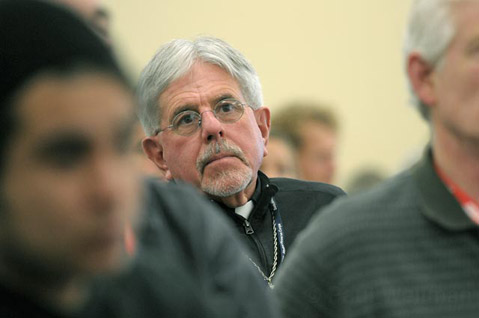 Bail for the 22-year-old UCSB student who is charged with attacking Isla Vista pastor Jon-Stephen Hedges 10 days ago was reduced Tuesday from $500,000 to $200,000, after a judge ruled he is not a threat to public safety or a flight risk. He has since posted bail.
Paul Gusman, who spent nearly four years in the military before attending UCSB, showed up — naked from the waist down — in the middle of the night on May 7 to the pastor's house where he knocked on the door and yelled for help, according to the Sheriff's Office.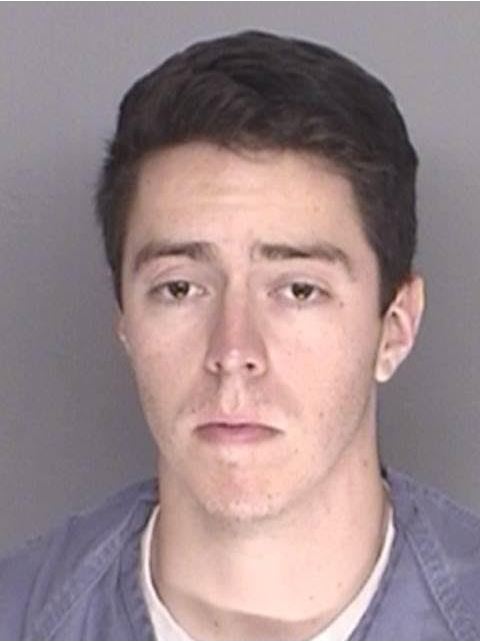 Gusman proceeded to throw himself against the front door, and Hedges, thinking he was in distress, let him in. Gusman then forced himself into the house and punched Hedges in the face, Sheriff's spokesperson Kelly Hoover said, allegedly as many as 30 times. The assault appeared to be random, Hoover added, as "Father Jon had never seen or encountered Gusman before the attack."
Last week, 17 of Gusman's supporters — his parents, fraternity brothers, and armed forces personnel — packed the courthouse for a bail reduction hearing. At that time, Judge Clifford Anderson declined to reduce Gusman's $500,000 bail, citing concerns about public safety and pending a mental health examination.
Hedges, who is well-known in the community, gave a short speech, asking the judge not to reduce the bail amount as "there must be a few more consequences" first. Hedges told the court: "He used his freedom to invade the home of a stranger; to assault that stranger with violent targeted skill, even though the one he was assaulting was one significantly older than he is." He continued, "Even though that elder did have such skills himself and recognized the nature of the assault, he chose in the moment not to use his deadly skills but rather to contain the incident the best he could at the door."
Hedge's wife, Melissa Hedges, spoke directly at Gusman, who was wearing a blue jail jumpsuit. "You came to the door asking for keys," she said. "We made it really clear it was not the right house. You forced your way in and beat Jon at the doorway." She said she went to the hallway to call the police and Gusman demanded she didn't. "You were in your right mind to say don't call the police," she said. "As I was calling 911 you beat Jon again. I thought I was going to get killed."
In court, defense attorney Bill Makler was emphatically apologetic for his client. He said it appears as though Gusman injested "bad LSD." Gusman earned good grades at UCSB and has no prior substance abuse history, he added. Though Gusman pleaded not guilty, he told the court, that was "by no means a gesture he's not willing to accept responsibility…. but the process moves the way it does."
Hoover said the Sheriff's Office does not have a way to confirm which drug Gusman was on. His pants and backpack were found on UCSB housing property on the west end of Isla Vista, she added. He was also not wearing socks or shoes. She declined to release the police report as it has been forwarded to the District Attorney's Office.
Hedges is an assistant pastor at Saint Athanasius Orthodox Church, which was located at the top of the Embarcadero loop until it moved to Goleta. A UCSB alum, Hedges has lived in Isla Vista since 1968. He works closely with homeless people, and was instrumental in the opening of Pescadero Lofts, the apartment complex that houses previously homeless Isla Vista residents. Hedges also works for the county's mental health department as a case manager and volunteers as a chaplain for the Sheriff's Office.