Briefs
Westmont Alum Killed in UCLA Shooting
William Klug, 39, Class of 1997, Taught Engineering at UCLA
The June 1 murder-suicide at UCLA hit close to home for Santa Barbara's Westmont College as authorities identified the murdered victim as alum William Klug, who graduated in 1997 with a Bachelor of Science in engineering physics. Klug had earned a master's degree in civil engineering at UCLA and a doctorate at CalTech before returning to UCLA, where he was an associate professor of mechanical and aerospace engineering. Klug, 39, was married with two children.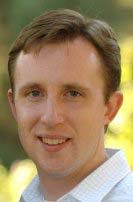 "We're deeply saddened by this tragic news and send our condolences to his wife, Mary Elise, also a Westmont graduate, and their family," Westmont President Gayle Beebe said in a statement. "Professor Ken Kihlstrom remembers [Klug] as a gentle, kind person without a trace of arrogance. Dr. Klug was an excellent student at Westmont who conducted student research with two professors during his college years. He stayed connected to Westmont, attended our Summer Research Symposium each year — he was the featured speaker one year — and also spoke in class occasionally."
The gunman has been identified as Minnesota resident Mainak Sarkar, 38, a former doctoral advisee of Klug, who accused Klug of stealing his computer code and sharing it with someone else. The shooting locked down campus for about two hours.