Briefs
Paving Company Owner Pleads Guilty to Fraud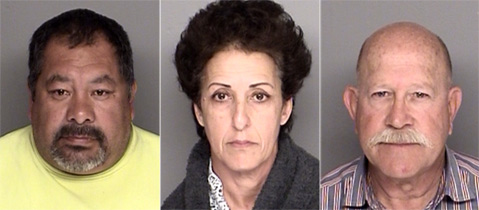 Pleading guilty to one count each of tax fraud, workers' compensation fraud, supplying false or fraudulent payroll documents, and a violation of Labor Code Section 1779, Alberto Rodriguez, owner of United Seal Coating and Slurry Seal, is expected to be sentenced to one year in county jail next January. The case began when one of United Seal Coating's workers at a job on the UCSB campus was injured and filed for workers' comp. Rodriguez denied the worker was his employee, and the subsequent investigation, which originated in September 2013, not only proved the worker was his but also led investigators to other criminal conduct by Rodriguez and his business.
At the sentencing set for January 18, 2017, Rodriguez is expected to be ordered to repay approximately $65,000 to the Employment Development Department, about $24,000 to the Franchise Tax Board, over $77,000 to the State Compensation Insurance Fund, and close to $2,500 to FirstComp Insurance.
The original complaint had named Rodriguez's wife and another worker as co-defendants; they were dismissed from the case.