Going Green
Going Green: Natural Cooling Strategies
Using Natural Cooling Techniques Saves Energy and Money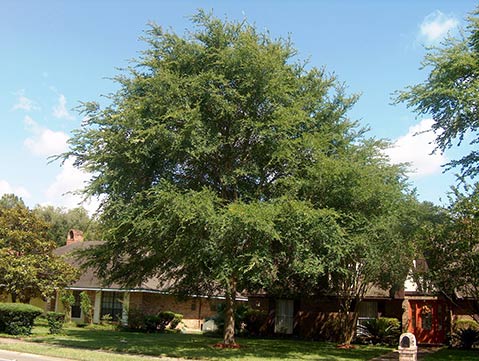 This summer, temperatures in Santa Barbara have been moderate, but the rest of the country has seen scorching weather, hitting record highs. Given the trends, at some point we too will be knocked out of our mild comfort zone.
Since most of us have limited tolerance for hot weather, and since air conditioning consumes a lot of electricity, it is important to first consider natural strategies when seeking ways to cool a building. Architects and builders have largely stopped using these techniques over the past 100 years, but because they utilize simple approaches to cooling, they save both energy and money.
Breezes help moisture evaporate from one's skin — one of the body's main methods for cooling off. In fact, many natural cooling techniques boil down to one basic principle: Keep air moving. Funneling our afternoon breezes through our buildings (predominately from the Southwest in Santa Barbara) is ideal for cooling. It is possible to optimize the channeling of these breezes through our buildings by carefully choosing the type and location of windows and doors. Casement windows offer maximum ventilation for a given glass area while also providing ways to catch and direct airflow.
Openings through opposite exterior walls create maximum air currents, namely cross ventilation. Openings in adjacent walls produce air turbulence, which also enhances cooling. A combination of small, low inlets and larger outlets achieves the best and fastest indoor air movement. A size ratio of 1:3 between inlets and outlets increases the speed of air movement by 2½ times (the Bernoulli principle).
The effectiveness of ventilation can be further enhanced by pre-cooling the air before it enters the home. Trees can both shade windows and cool the afternoon air currents. Deciduous trees are best, because they shed their leaves in winter to allow the sun and its warmth in. Almost any vegetation between a building and the approaching breezes will cool the air as the plants release water vapor through transpiration. Moisture evaporating from a pond or fountain or supplied by a mister also removes heat from air.
Trellises, building overhangs, and awnings are simple yet effective strategies for keeping a building cool by limiting solar gain. Exterior shade screens prevent direct sunlight from striking a window. Awnings block light and heat, whereas shade screens allow some light through. Shade screens are lightweight, durable, and inexpensive and can block between 50 and 90 percent of the sun's heat directed toward a window. Most often they are motorized for optimum sun control. Awnings are similarly most effective when motorized.
Another consideration is a building's color. Dark-colored exteriors absorb 70-90 percent of the sun's radiant energy, some of which is transferred into the exterior walls resulting in heat gain. In contrast, light-colored surfaces reflect most of the heat away.