Angry Poodle
Every Dog Has Its Day
Why Justin Fareed and 'The Indy' Ain't on Speaking Terms
THE AUDACITY OF ARROGANCE: It's come to this. Republican congressional candidate Justin Fareed and I, it would seem, are not talking. Maybe it's not 100 percent official but close enough for government work. Given the signature tag line for most of Fareed's TV commercials is Justin promising, "We'll talk more later," this is a striking turn of events. It's even more striking because Justin and I never spoke in the first place. Yes, I sat in on his endorsement interview for the primary. But other than that, not one syllable.
Perhaps I ruined things a couple of weeks ago when I asked Fareed's camp for comment on the sudden and abrupt retirement announced by Justin's political godfather and mentor, Kentucky Congressmember Ed Whitfield, shortly after Whitfield had been rebuked and reproved by the House Committee on Ethics for long-standing ethics violations involving his wife, a professional and registered lobbyist. To the extent Fareed ​— ​campaigning as swaggering Dude-Brah millennial outsider, storming the corrupt barricades of the status quo ​— ​has any meaningful experience, it's the 15 months he spent working as legislative aide for Whitfield between July 2012 and September 2013. To the extent the sperm of public service and the egg of political ambition have collided fruitfully inside of Justin Fareed, it was under the guidance and tutelage of Ed Whitfield, a soft-spoken conservative hard-liner with 11 terms under his Inside-the-Beltway belt.
There are, of course, other complications. There always are.
The Fareed campaign threatened to sue The Santa Barbara Independent for defamation this June ​— ​shortly before the primary election ​— ​over an online article detailing how a large percentage of his campaign donations (25 percent) had originated with the owners of two mega skilled-nursing-home chains ​— ​located outside the district. Why would so many people associated with these chains ​— ​many modestly paid front-line workers ​— ​donate $5,400 to a guy they'd never met and who represented a district they didn't live in?
To the Fareed camp, it was a last-minute media hit piece. The timing smelled. To us, it was legit story. Besides, we were playing catch-up with the L.A. Times, which got there first. Despite multiple invitations, Fareed never made himself available, and, instead, his campaign spokesperson issued a canned-spam denunciation of the questions being asked. The subsequent defamation letter ​— ​written by Chuck Bell, legal hit man for the California Republican Party ​— ​seemed to break new, unchartered legal grounds. In the United States, I had thought it a physical impossibility to defame anyone running for office. The fine print of the letter, however, specified we had defamed Fareed as a "businessman" not as a politician. That's what's known euphemistically as "creative lawyering." In plain language, it's called a punk-ass move.
Fareed ​— ​a brash, fresh-faced, 28-year-old Montecito upstart unencumbered by any relevant experience in the local political trenches ​— ​surprised a lot of us on election night this June by beating GOP favorite Katcho Achadjian ​— ​a former S.L.O. County supervisor and three-term state assemblymember much beloved by the party's older establishment. When representatives for The Independent made our election-night rounds, we were denied entrance to Fareed's victory party. We had not, we were told, submitted RSVPs in a timely fashion. This went down in my book as another punk-ass move.
Lastly, Fareed blew off a debate The Independent had hoped to host between him and his Democratic rival Salud Carbajal. We thought we had verbal commitments from both candidates for a September 8 date. But then, inexplicably, we found out from the Fareed camp we didn't. In this context, let's just say I was "surprised" to read a Fareed campaign email, dated September 16, complaining that Carbajal "won't agree to a forum or debate until after the ballots drop." For the record, Carbajal was ready, willing, and able to make the September 8 debate.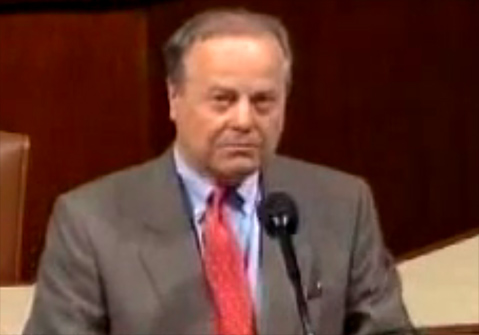 Returning to Whitfield, that he had fled office under taint of scandal, I figured, seemed legit grist for any reportorial mill. To the extent Justin may have played a supporting role ​— ​however unwittingly ​— ​in that ongoing ethics violation seemed likewise relevant information that might illuminate his much-trumpeted revulsion with congressional dysfunction. I submitted all the usual phone calls and all the usual emails to all the usual campaign spokespersons.
Crickets. No reply. Come to think of it, many previous phone calls and emails I'd submitted had gone similarly un-responded to. Maybe it was time for me to wake up and connect the dots. I didn't. Instead, I reached out via campaign back channels. It wasn't something Justin would talk about until after the election, I was told. I persisted. Who would care after the election? A couple of Sundays ago, I called Justin's personal cell phone number. He called back. The connection was bad. We kept getting cut off. Always, it turned out, when I happened to be speaking. But we kept calling back. Justin didn't think he'd been fairly treated by The Independent. No politician thinks the media is fair. I never pretended to be fair. I do pretend, however, to be balanced. And I'm genuinely curious. Typically, that's good enough for most reporters and most politicians to do their dance. Justin, I quickly discovered, doesn't talk. He gives speeches. He filibusters. He orates. I couldn't tell if he actually believed anything he was saying or whether he was onanistically revving his rhetorical engines at the expense of my eardrums. I didn't really care. The next time bad reception interrupted, I didn't call back. Neither did Justin.
It's an unfortunate state of affairs. Whitfield is relevant because he personifies much of the duplicitous congressional self-dealing that Fareed purports to find so objectionable. Whitfield was called out by the House Committee on Ethics for allowing his wife, Connie Harriman-Whitfield ​— ​a lobbyist for the Humane Society ​— ​to use his staff and his offices to set up anywhere from 50 to 100 meetings between her and other congressional offices. That's an official no-no. Lobbyist spouses are not to be given special access; it doesn't look good. Fareed, according to transcripts released by the committee, worked on a bill backed by Whitfield's wife that would abolish certain barbaric practices designed to make Tennessee Walking Horses walk in a fancy-prancy style. It was hardly the crime of the century, and the cause was just. But when Whitfield was called to answer for crossing a very clear line, his excuse was he didn't know his wife had been a lobbyist for the Humane Society. Really? Whitfield's chief of staff was sufficiently aware of the situation that he testified he contacted congressional rule-making bodies twice a month to make sure ethical lines weren't being crossed.
It was hardly an isolated event. Whitfield and his wife were also real estate partners with a high-powered lobbyist ​— ​and close personal friend ​— ​whose clients, according to investigative reporters in Kentucky, would donate hundreds of thousands of dollars to Whitfield's campaigns over the years. This may fail the optics test, but it ain't against the law. Likewise, when the stock of a company on whose board of directors Whitfield's wife sat found itself in the doldrums, Whitfield introduced a few remarks into the congressional record, extolling the quality of the company's product. Whitfield explained later it never occurred to him he should disclose any financial connections between the company and his wife.
What makes Whitfield far more interesting still is that he cofounded the Turkey Caucus, which has ferociously and successfully fought back any congressional proposal to recognize the slaughter of 1.5 million Armenians by what's now Turkey ​— ​between 1915 and 1923 ​— ​as "genocide." It's worth noting that Fareed's chief opponent in the primary, Katcho Achadjian, is an Armenian-born immigrant for whom the genocide is such a family reality that he cofounded the California Armenian Legislative Caucus while in Sacramento and was instrumental in getting six resolutions adopted acknowledging the Armenian Genocide recognized for what it was while there. Isn't it an interesting coincidence the Montecito-born protégé of the cofounder of the Turkey Caucus would happen to run against the cofounder of the Armenian Caucus? I'd call it downright curious.
Given that Turkish Prime Minister Recep Tayyip Erdo˘gan has used this July's failed military coup attempt as an excuse to detain and arrest more than 80,000 judges, police, teachers, journalists, lawyers, prosecutors, and military leaders ​— ​letting nearly 40,000 convicted criminals out of jail to create necessary detention space ​— ​I'd be curious what Fareed thinks about what's happening in Turkey today. Given that Erdoğan has long thwarted ​— ​or quietly subverted ​— ​U.S. efforts to go after ISIL forces in Syria, I'd be especially curious. Erdoğan has, in fact, relentlessly attacked the single most effective force on the planet fighting ISIL ​— ​the Syrian Kurds ​— ​for fear that their success will embolden Turkey's long-oppressed Kurds, who make up roughly 20 percent of Turkey's population.
Bottom line? It's really nice Justin worked on a bill to protect horses, but where does he stand on Armenian Genocide? And what does he think about how Turkey has undermined the United States' limited efforts to root out ISIL in Syria? The context is impossibly messy. There are no good answers. Only bad ones and worse. Still, I'd like to hear what Justin thinks.
Maybe we'll talk more later. But probably not.  ​