Drink
Welcome to Cocktail Land
A Dossier on the Drinks and Dynamos Fueling Santa Barbara's Mixology Scene
Before your eyes is a valuable document, our first-ever, behind-the-scenes look at the past, present, and future of Santa Barbara's bartending scene. In the following pages, you'll meet the people and places taking our imbibing opportunities to the most creative levels, and learn how they're inventing the cocktails and cultivating the vibes that make us swoon.
DISCLAIMER: Each of these establishments are featured in this issue of Cocktail Land, but there are dozens more restaurants, bars, and lounges across the South Coast where a good drink is easy to find.
• Check out our digital flip through version here.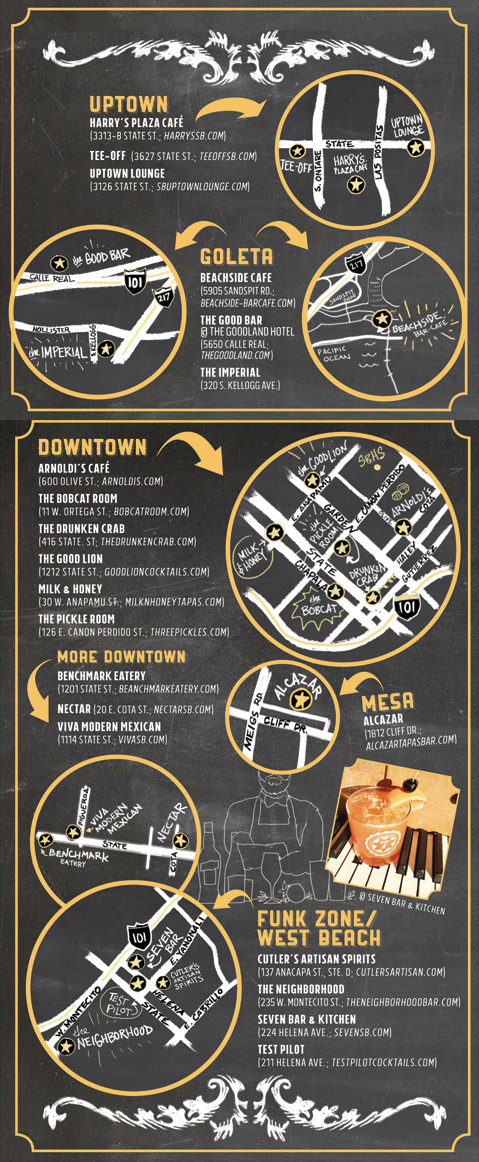 ---