Books
Presenting a Chumash Perspective of Missions
Gary Robinson's Engaging Novel Offers Alternative Viewpoint for 4th Graders
Every year, the 4th graders in California's 5,800 elementary schools study the state's mission system, traditionally in a somewhat sugar-coated way, minus much of the violence, disease, forced labor, and other aspects of the history that may be a bit much for 9-year-olds. But filmmaker and author Gary Robinson — a 13-year Santa Ynez resident of Choctaw and Cherokee descent who's made a career out of telling Native-American stories for tribes across the country — wanted to help balance that depiction.
So Robinson, who is engaged to a member of and once worked for the Santa Ynez Band of Chumash Indians, wrote Lands of Our Ancestors. The 189-page novel is aimed at those 4th graders and follows a few young Chumash and their families as the Spanish friars and soldiers arrive. We spoke last week.
What led to this book? I became acutely aware of the issues surrounding Father Junípero Serra being named a saint. I'd already become familiar with mission history from a native perspective. I wanted to do something to correct the misinformation and dispel the mythology about the missions. [The 4th graders] are being fed propaganda. [The curriculum] doesn't address the true impact on California native people, so I wanted to produce something that could be impactful, age-appropriate, and fit within the standards but also just be a good book to read for kids.
The story goes quickly from pre-Spanish to what seems like the revolt of 1824. My intent was to show precontact, so there's a sense that the Chumash people lived a good life. They had their own religion, own education, and own government all intact. Then the rest includes a fictionalized version of what the revolt was about and some of the hardships that led to it. And I wanted to give the youthful reader a sense of hope, so the young lead character develops into manhood and develops the positive characteristics of courage.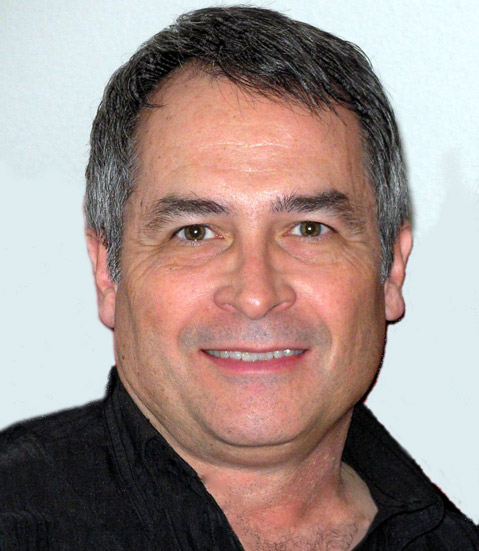 What's been the reception? I had it tested last year by a 4th-grade teacher in the classroom so I could make sure it was appropriate. I got a glowing endorsement. Then I had the Chumash culture department and the elders review it for cultural accuracy, and they all endorsed it. This is all very important for me. Then I had the librarian from the Solvang branch review it, and she again gave it a recommendation.
Have you met with any resistance? Not yet, but I'm kind of bracing for it. I'm assuming my number one resistance may come from the missions themselves. I'd like the book to be in all 21 missions. They don't have anything there from the native perspective.
Gary Robinson will sign copies of Lands of Our Ancestors at The Book Loft (1680 Misson Dr.) in Solvang on Thursday, November 3, at 5-7 p.m. See tribaleyeproductions.com.