Briefs
Work on New Affordable Apartments Starts
Village at Los Carneros to Hold 70 Low-Income Homes
The affordable housing component of a 436-unit development at Los Carneros and Calle Koral had a shovel-in-ground ceremony on 10/12 with area officials. The 70 rental apartments to occupy three acres at the Village at Los Carneros complex will be priced for rent to households earning 60 percent or less of area median income, which is about $63,000 for Santa Barbara County.
The site will hold 14 one-bedroom apartments, 26 two-bedrooms, and 30 three-bedrooms, ranging in size from 736-1,075 square feet. About 167 parking spots will be available to tenants, with some of them shared. According to Goleta Water District's Ryan Drake, a water allotment of 9.1 acre-feet per year has been reserved for this part of the development. Peoples' Self-Help Housing will be handling the rental of the apartments, said John Fowler, president and CEO of the nonprofit, as well as providing supportive social services and helping tenants find medical care, financial help, and educational or community services, as needed.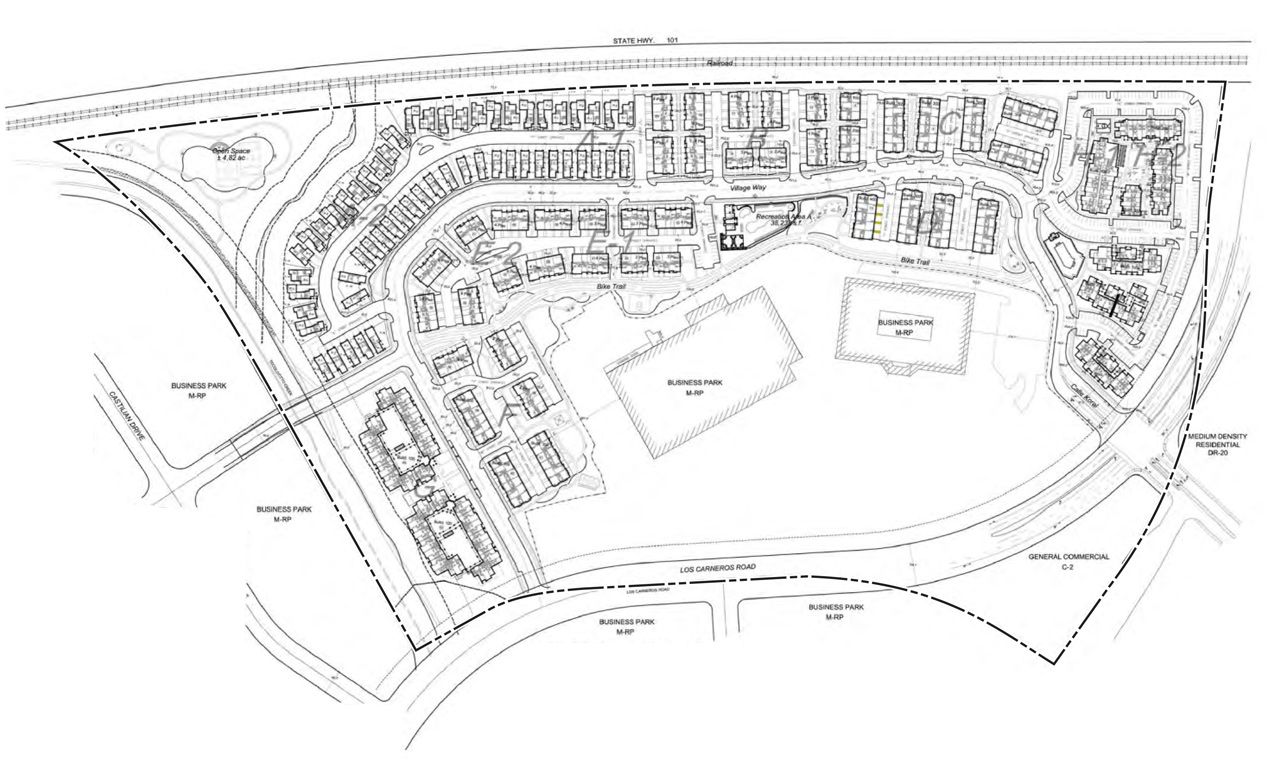 The project location, at the site's northeast corner by Los Carneros off-ramp, is a large one for People's Self-Help Housing, Fowler said. Like their other 47 housing projects, this one will contain amenities like a community center, swimming pool, multi-purpose room, youth education center, management offices, on-site laundry facilities, outdoor recreation space, and a half basketball court. Peoples' Self-Help Housing is building the project with contractor Comstock Homes; funding has come from J.P. Morgan Chase, City of Goleta, Goleta Valley Housing Committee, and Merritt Community Capital. The finish time is expected to be around March 2018.