Capitol Letters
Stretch Run
A Railbird's Tip Sheet for Political Fans in the Final Days of Campaign 2016
NUT-JOB NATION: A mental-health therapist named Steven Stosny in Washington, D.C., is enjoying his 15 seconds of fame after coining the phrase "Election Stress Disorder" to describe the national affliction of toxic emotions arising from the vicious and bitter presidential race during the Year of Trump.
The Beltway headshrinker blames the campaign for high levels of "irritability and resentment" he's seeing in many patients, manifest as road rage, ranting at work, snarling at the kitchen table, and increased consumption of alcoholic beverages. "It's hard to tell if you have it," he tells the Washington Post. "Ask your spouse and kids if they've noticed a difference." Sic temper tyrannis.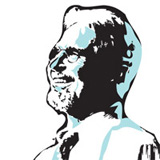 INITIATIVES FOR DUMMIES: Great news for solid citizens wading through the 18 gazillion pages of the Official Voter Information Guide before November 8 in lieu of, oh say, reading the complete works of Marcel Proust: Democratic activist Damian Carroll, who doubles as a literary stylist, has written 17 haiku stanzas that clearly summarize the bewildering collection of state ballot measures. Example: using the three-line, 5/7/5, 17-syllable Japanese poetic form, Carroll analyzes two conflicting death-penalty initiatives this way:
Prop. 62
Vote for this one if
You want to eliminate
The death penalty
Prop. 66
If you want the state
To execute more people
This one is for you
His complete collection can be found at bit.ly/2cIoMC2.
MONEY, MONEY, MONEY: OpenSecrets.org, a good-government website that publishes reams of campaign finance data, lists the race to replace retiring Representative Lois Capps as the fifth most expensive House contest in the U.S. To date, Salud Carbajal and Justin Fareed have raised more than $4.7 million, while independent expenditure groups, led by the national Democratic and Republican campaign committees, have pitched in another $3 million.
Salud, who seems a mortal lock to win, would emerge with a well-earned reputation among the congressional cognoscenti as a major league fundraiser, one reason Beltway Dems have been willing to make a big investment in him. A protégé of L.A. Representative Xavier Becerra, an influential leader within the party caucus, Salud is easy to foresee as the kind of firmly entrenched incumbent counted on to turn his cash-collecting talents toward the efforts of Democratic colleagues in open and contested districts. One veteran national operative, noting that the biggest problem campaign consultants have with most candidates is their lack of discipline in buckling down and making round after round of fundraising calls, told me, "This guy loves it."
SENATE SPECULATIONS: If Hillary Clinton is elected president, as widely forecast, her sole hope for a successful legislative agenda, let alone approved Supreme Court nominations, is having coattails long enough to capture a U.S. Senate Democratic majority. At deadline, the stat-mad political junkie website 538 set the party's odds of doing so (they need to net at least four seats for a bare majority that would include the vote of Vice President Tim Kaine) at 69.5 percent.
While Indiana, Missouri, Nevada, New Hampshire, North Carolina, and Pennsylvania are the crucial states to watch on election night, there will be exactly no suspense in California, where the state's Top Two primary system produced the historic circumstance of two Democrats facing off for the prize of the Senate seat being vacated by Barbara Boxer. In a surprisingly no-drama race, state Attorney General Kamala Harris is already measuring the drapes, having proved more poised, smarter, and shrewder, despite a plucky effort by the erratic Orange County Representative Loretta Sanchez. The endorsements of President Obama, Vice President Joe Biden, the state party, Boxer, and sister Senator Dianne Feinstein didn't hurt.
RIP: Sincere condolences to the family of Dr. Dan Secord, former city councilmember and planning commissioner, who died of bladder cancer last week at 80.
While his public service, conducted in a delightfully blunt and forthright style, has been well chronicled, I was lucky to get to know him privately as a compassionate, generous, and wise person beginning in 2012, when he counseled me during the early stages of my own cancer. After I got too sick to answer his emails, he stayed in regular communication with my wife, Linda, and then came by himself to see how things were going when I got home. The day after last June's primary, he emailed to grumble about the election results ("the Democrats got what they wanted") and mention, almost in passing, his crummy diagnosis and upcoming surgery "to reroute my pipes." Last month, he answered a "how ya' doin'" message with good-natured gruffness: "Fine now, for a geezer with bladder cancer."
RIP, Doc.