Briefs
Burundi: When Democracy Fails
Pierre Claver Mbonimpa Receives Human Rights Watch Award
In a year when a United States presidential candidate talks openly about jailing his opponent, it is well to remember that in places like the East African nation of Burundi, where political prisoners are routinely rounded up, confined, and tortured, the desire to lock up one's political opponents has led beyond mere governmental instability into a prolonged state of human-rights catastrophe. On Sunday, November 6, Santa Barbarans will be reminded of what happens when a country loses its democratic moral compass when the annual Human Rights Watch Voices for Justice event honors Pierre Claver Mbonimpa with the Alison Des Forges Award for Extraordinary Activism.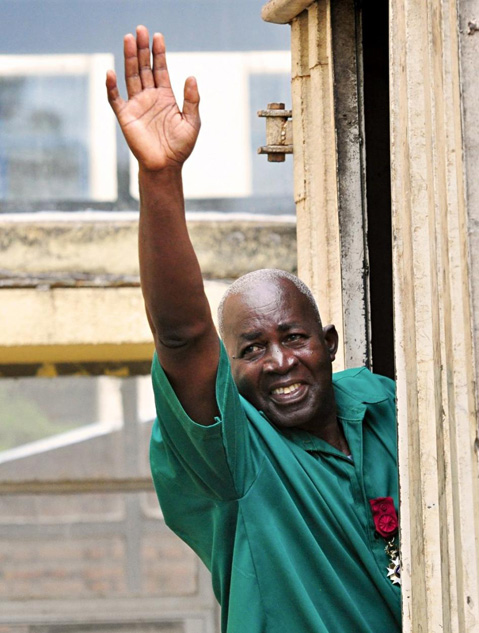 It's been an eventful time for Mbonimpa, who founded Burundi's Association for the Protection of Human Rights and Detained Persons in 2001. Sunday night will be the one-year anniversary of the day on which it was discovered that his son Welly Nzitonda had been killed by members of the Pierre Nkurunziza–led government in retaliation for an attempted coup. Mbonimpa himself barely escaped assassination in August 2015 when he was shot in the face. I spoke to him last week from Brussels, where he fled last year.
Mbonimpa said that after an unsuccessful attempt by the current regime to shut down Burundi's Internet, his team of observers is back at work. "In remote parts of the country, but also within the highest levels of government, the APRODH [the French acronym for his organization] is back using email and social media to monitor human rights abuses in Burundi," he said. The biggest obstacle that Burundi must overcome on its path to democracy, according to Mbonimpa, is the backsliding caused by several years of civil war. "It's receded by 80 percent," he said, referring to confidence in the elections and the authority of the president since Nkurunziza made the unilateral decision to abolish term limits and run for a third time. "It's going to take a long time to gain that trust in the system back."
As in neighboring Rwanda, Burundi has a history of ethnic conflict between Hutu and Tutsi, but the country has largely recovered from that division. "What we face now is a political problem and not an ethnic conflict," Mbonimpa said. "If you go to the provinces, to the small towns, there you see Hutu and Tutsi working and living alongside one another. Rather than see ethnic conflict as driving our politics, I would instead see politicians in Burundi inciting ethnic conflict for political ends." For more, visit the Human Rights Watch website at hrw.org.