Briefs
Continued Oil Platform Shutdown Forces Venoco Layoffs
Nearly two years after the Refugio Oil Spill, which caused seven offshore oil platforms in the Santa Barbara Channel to shut down indefinitely, Venoco Inc. laid off at least seven of its workers this week. The company said these employees mostly worked on the South Ellwood platform, and made up 7 percent of its total workforce.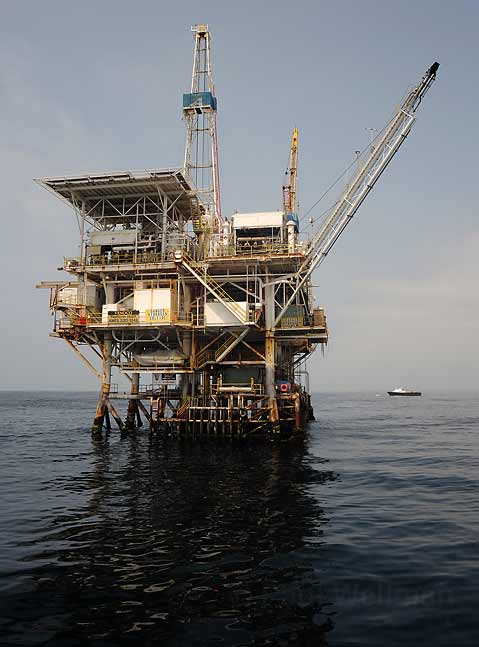 Mike Wracher, Venoco's chief operating officer, said the 2015 oil spill, which occurred when a rusted Plains All American pipeline ruptured, forced the small energy company to cut its production in half. "Due to the pipeline's closure, we recently were forced to let go some of our exceptional employees after much consideration," Wracher said in a statement.
"Venoco continues to staff all of our facilities to maintain safety and comply with all of our regulatory requirements," Wracher said. "We encourage Plains All American and relevant federal and county officials to act quickly to get the pipeline up and running safely again, so that we can re-start production, restore jobs, and deliver much-needed tax revenue to Santa Barbara County and the City of Goleta." (Environmentalists stress oil tax revenue makes up less than one percent of the county's budget.)
These layoffs also come at a time when Venoco's lease adjustment application is undergoing environmental review. The proposal would extend drilling 3,400 acres beyond the company's existing lease in exchange for plugging some of its wells. The expansion would produce an estimated 60 million barrels of oil, three times the company's current reserves.
Last fall, hoping the States Lands Commission would find the plan more attractive, Venoco altered the proposal so that Platform Holly would shut down 25 years early. So far that has not worked for one of the three commissioners. Commissioner Betty Yee said this week she would not approve any drilling off the Pacific Coast. The other two have not taken a position.