Briefs
Federal Court Sides with Former News-Press Employees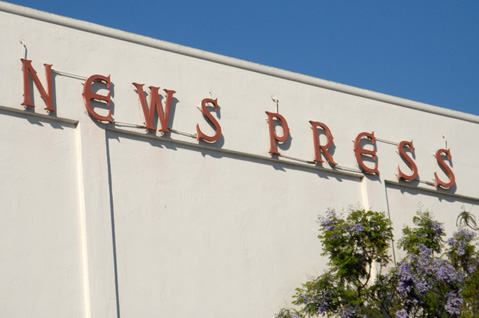 A federal appeals court in Washington, D.C., ruled today in favor of newsroom union employees of the Santa Barbara News-Press and against newspaper owner Wendy McCaw.
The ruling upheld findings of the National Labor Relations Board (NLRB) regarding a number of alleged unfair labor practices, including the layoff of columnist Richard Mineards, now with the Montecito Journal, and Dennis Moran, previously on the employee bargaining committee.
Both now must be offered reinstatement and back pay, according to Ira Gottlieb, attorney for the Teamsters Union, which represents the newsroom union.
"I am delighted that this very protracted legal matter now seems to be reaching some conclusion nearly ten years after what has been deemed my illegal layoff from the News-Press," Mineards told The Santa Barbara Independent.
The attorney representing the News-Press in the appeal, Anna Barvir, could not be reached for comment, but the paper is expected to appeal, either for a rehearing by the D.C. Circuit Court, or before the U.S. Supreme Court.
In a key finding, the D.C. Circuit Court ruled that the newspaper's First Amendment rights did not give it total control over who should be hired or fired, and that the journalists' rights to unionize remain intact, as the Supreme Court has ruled decades ago, according to Gottlieb.
A number of other alleged unfair labor practices await hearings by the NLRB. With President Trump having the power to appoint a majority of board members, the philosophical complexion could change, Gottlieb pointed out.