Arts & Entertainment
Coachella Weekend 1 Wrap-Up
Radiohead, Kendrick, and Gaga Headline, But Up-And-Comers Equally Exciting (Or More)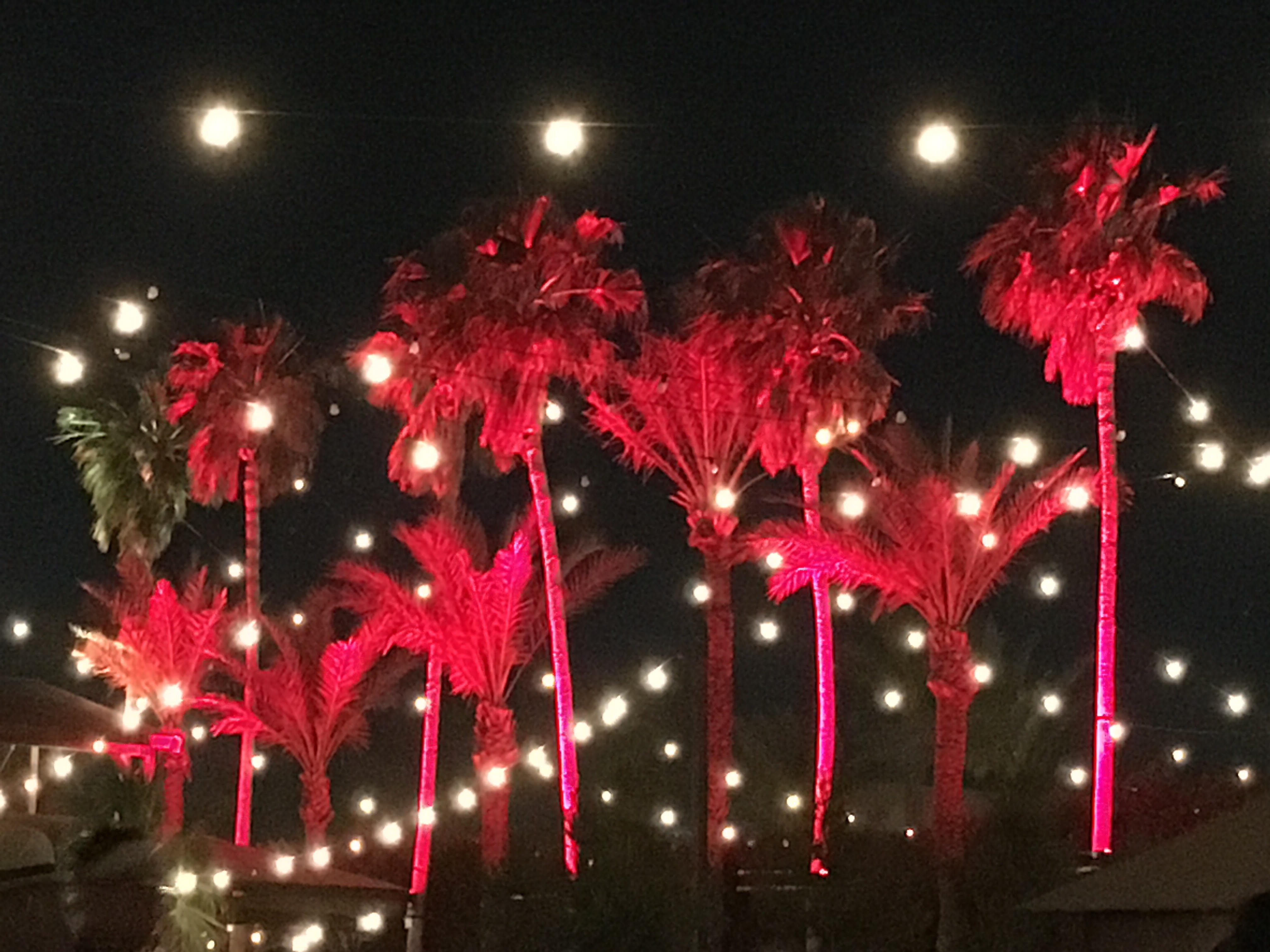 It's always great to be back at Coachella Music & Arts Festival, the legendary gathering known world-wide as basically one of the best festivals ever, period. My first Coachella was 2004, when Radiohead, a reunited Pixies, The Cure, and The Flaming Lips entertained over 100,000 in 113-degree heat. That was the first time the festival ever sold out, and maybe its first real year as a cultural zenith. Since then, Coachella and its festival promoter GoldenVoice have pretty much defined who and what is cool, meaningful, and marketable in the music world.
Here's a look back at my recent weekend, which featured close encounters with Grammy-nominated Sofi Tukker (who played Velvet Jones last year) and Australian rockers Pond — soon to come.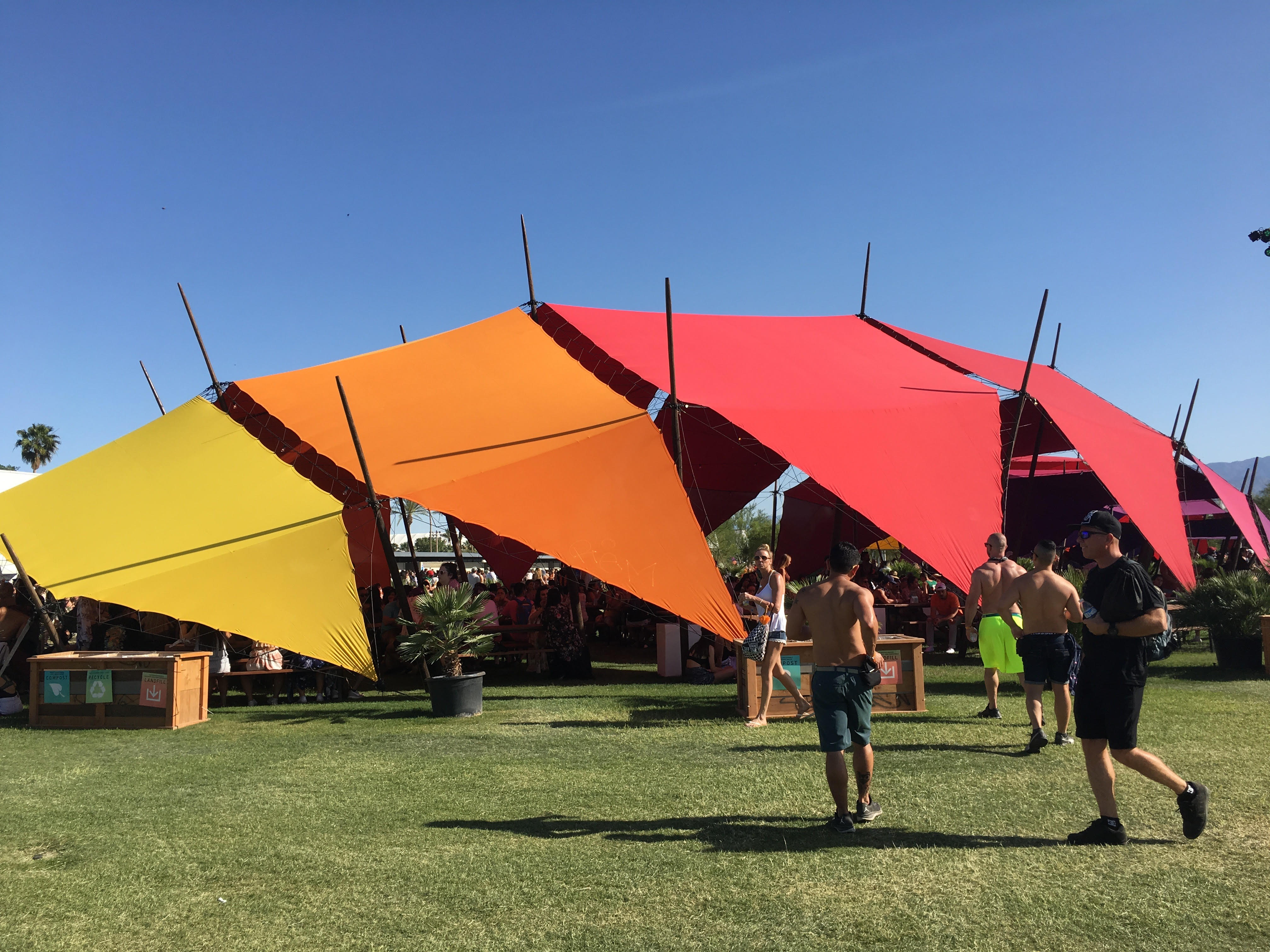 Friday
Unfortunately, due to unexpected travel delays, I really didn't get to see much of Friday, managing to miss out on people I've wanted to see for years like techno wizard Richie Hawtin. But I wasn't the only one with unexpected delays, as Radiohead was plagued with sound problems that forced two interruptions in their set. We who were fortunate enough to have been at their S.B. Bowl show earlier this week saw the better show by far. Before them, The XX were very strong, but a little dreary at points, as their melancholy has always been both one of their greatest strengths and a dragging weakness in a live setting. But are they still some of the top electronic-rock songwriters and performers in the world? I think so.
Saturday
My Saturday began sweetly with Floating Points, the transportive electronic music project of England's Sam Shepherd. Though chiefly a solo project, live, Floating Points are a psychedelic electronic band extraordinare, hypnotic as they come. Tragically, I missed Banks & Steelz, but that's the happy sadness of Coachella: For every great performance seen, you miss at least three other great ones. Thundercat, crowned with a furry cap, felt perhaps slightly off at first (or maybe it was just me and the heat), but seeing him perform "Show You the Way" with S.B.'s Michael McDonald was the kind of thrilling surprise that keeps you coming back to Coachella.
What better band to occupy the sunset slot than Tycho, who were among my favorite bands of the weekend with their dreamy, serene sound. Hardly any achieve that kind of consoling keyboard tone in the way they do, and hearing a song like "A Walk" live made us all feel melty, lovey, and kind.
The night got better, with a one-two-three punch of running between Röyksopp, Moderat, and Warpaint. Röyksopp gave us one of the best dance parties of the weekend, with a aqua-colored lit Sahara beaming with strobes and ecstasy of various kinds, according to earshot. "Molly, Molly, Percoset," chanted one enthused group. Moderat continued the beat happiness, and Warpaint made my brain feel like those cool swirly spin paint sets. To relax after all the intensity, Nicolas Jaar created a dense, beautiful soundscape, a thick robe of comforting sounds perfect for the late night slot.
And then there was Lady Gaga. Though she is a world-class talent and a true individual, I could not help but feel like I was being advertised to for the entire set. Maybe it was the shallow sentiments, like asking if anyone in the crowd had ever felt alone out there, or just the kind of weird listlessness onstage, or maybe it was all the drones and fireworks flying about creating further marketable media out of already the most marketed-to demographic on Earth, the youth. But as much as I wanted it to be great, it felt like the true Gaga-as-artist was hiding behind Gaga-as-pop star.
Sunday
My Sunday got off to a great start with Anna Lunoe, the incredible DJ and vocalist from Australia. Damn, it was so good. Turns out I missed out on a cameo from none other than Skrillex, in order to catch Pond, another amazing act from Australia. Pond rocked, filling the Gobi tent with lush washes of sound and treating us to some beautiful new numbers from their upcoming album The Weather, like the sway-inducing "30,000 Megatons" and another one that uses a Todd Rundgren sample to great effect.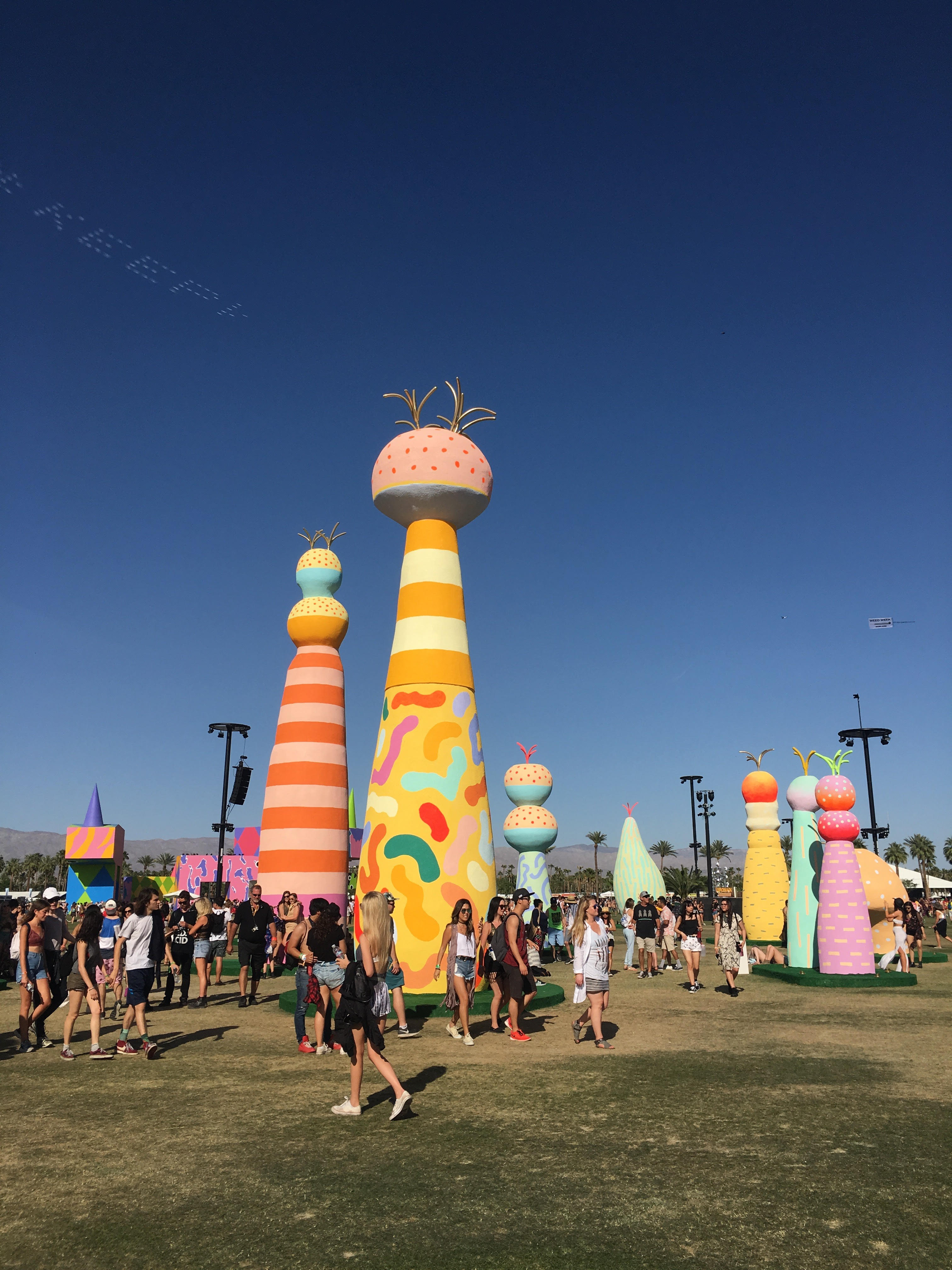 Among perhaps the more badass acts of the weekend were Soffi Tukker, the Grammy-nominated dance masterminds who duo'd on guitar, bass, and an elaborate percussion tree. Music as spicy and energetic as theirs is the perfect mid-afternoon sweatfest, a way of embracing the atmospheric heat and loving it all. There was a lot of fire in songs like "Greed," a new takedown of Trump, a "man they hate," and the fire kept burning all the way through set closer "Drinkee."
Not to stop dancing, Tourist, across the way, helped me keep my personal party going, and then Grouplove had us all smiling happy with "Tongue Tied" and other hits. Future Islands were great sunset music, if a little middle-of-the-road sonically at points.
But really greater than the sum of all of these acts was a most unusual and wonderful set by Hans Zimmer, the celebrated score and soundtrack sorcerer who has created some of the most landmark, unforgettable compositions of our time for movies such as The Lion King and Inception. It was a really cool cultural event to hear such compositions in a festival setting, and quite surreal to experience live music that has shaped so many of our imaginations. Standing under the towering colorful beast sculpture, "is this what brings things into focus?" by Joanne Tatham and Tom O'Sullivan, it was a special after-sunset show.