Briefs
Santa Barbara Foresters Moving to Pershing Park
Summer Baseball Team Evicted from UCSB After 26 Years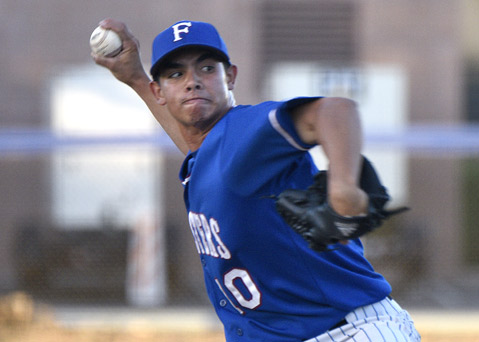 The sounds of baseballs rocketing off wooden bats will resonate at Pershing Park, the new home of the Santa Barbara Foresters, for seven weekends in June and July. Evicted from UCSB's Caesar Uyesaka Stadium after 26 years, the Foresters will begin playing at the park on the corner of Castillo Street and Cabrillo Boulevard on June 9 against the visiting Orange County Riptide.
Bill Pintard, the club's manager and executive director, said it took the cooperation of City Parks and Recreation, SBCC, and the Santa Barbara Adult Softball League to keep the Foresters playing ball in their hometown.
Founded in 1991, the Foresters adopted the name of a legendary team sponsored by the Foresters Lodge in the 1950s. They have established themselves as one of the nation's most successful summer baseball teams. Last year they won their record-tying sixth National Baseball Congress World Series championship in Wichita, Kansas.
Pintard said the Foresters were informed a year ago that the 2016 season would be their final one at UCSB. John McCutcheon, the university's athletics director, said the decision was prompted by wear and tear on the diamond, which he Gauchos use throughout the school year. "It can't support this level of activity," McCutcheon said. "The facility needs some down time before we come back in the fall."
There will be a ceremonial announcement of the Foresters' relocation at 11:30 a.m. Friday (April 28) at the Pershing Park diamond. Pintard will tell fans what to expect of the upcoming season.
Because Pershing Park has lights, the Foresters will start their Friday and Saturday games at 6 p.m., and most Sunday games will take place at 2 p.m. There will be two Sunday doubleheaders starting at 1:30.