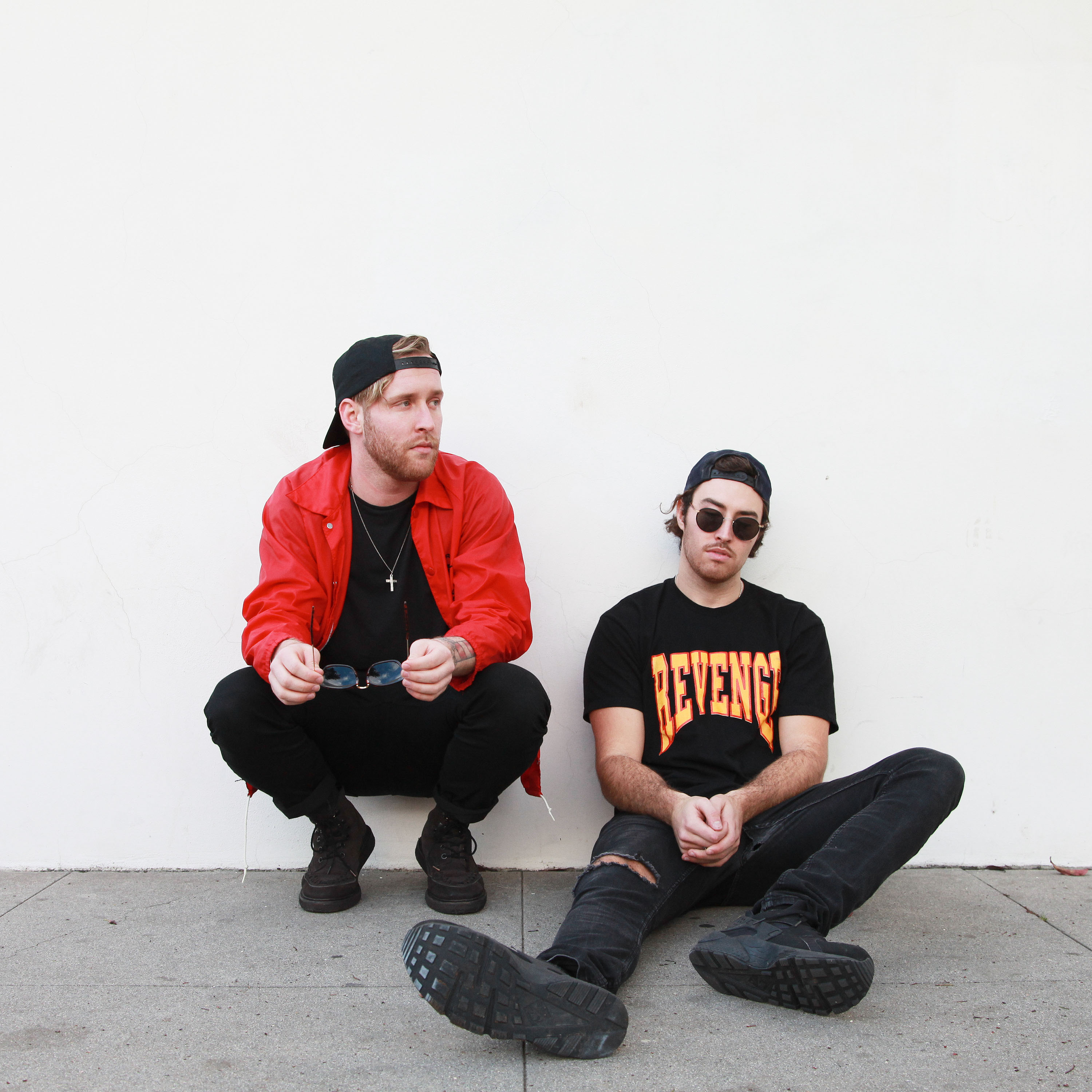 On Thursday, June 15, Dropout, the fun-loving, Santa Barbara–bred electronic duo of Ray Nowak and Ethan Davis, drop down to SOhO Restaurant & Music Club (1221 State St., sohosb.com) in a We the Beat performance at 9 p.m. Known for their personnel overlap with acts FMLYBND and Candyland, the dance inducement of Dropout will surely follow their tradition of making some of the best and most widely known electronic music from the 805 today, but with a new twist.
This beat-dropping duo departs from their EDM foundations to take on a new form with live instrumentation. So far, they've already built up a successful sound ​— ​their song "Slowly" was a No. 1 viral Spotify track. For Davis, who has worked as one-half of Candyland and the drummer for FMLYBND, Dropout is about musical integrity. "We're putting the integrity back into dance music, taking the energy of a dance music show and integrity of a live show to make the best of both worlds," he said.
Candyland was a success, he said, but it didn't fully satisfy his soul. He yearned to play something "that requires actual musical ability," instrumentation beyond the laptop. It did, however, prove his dreams could come true. "The commercial ability and success in Candyland made me believe it's actually possible; I grew up with people saying it's an amazing hobby but you can't make a living off of it," he said. Dropout, he said, is "more sustainable. I feel better about it and representing where my heart and head's at, rather than just deejaying,"
Davis partnered with Nowak, who helped envision a "more unique group not just restricted to one genre," Nowak said. He saw in drummer Davis a frontman: "I'm really truly excited to see Ethan at the front of the crowd again, and potentially try to crowd surf, and potentially we'll take all our clothes off."
The two started Dropout to free themselves of expectations. Both college dropouts, Davis said the name "is more about dropping out of anything in life you think you're settling to be a part of." They were spurred to create the band after a fateful night spent doing dance tricks with a hat in the Camino Real parking lot. Nowak joked that their new project serves to fund not just musical dreams but aquatic ones: "I have this dream for Ethan ​— ​it's not even his dream ​— ​that he gets crazy rich and famous and opens an aquarium and a vineyard and throws huge parties on his boat."
They confess that while they love to start parties, it's really their fans who are the craziest partiers. The two give an affectionate shout-out to their friend (and Nowak's cousin) The Hurricane, a legendary Gaucho good-timer who recently placed 15th in a national javelin championship. "He called me after he won, and said, 'Ray, I left $3,000 worth of javelins on the field, and I'm drunk, and all I can think about is the Dropout show,'" Nowak said.
Hale Merry
On Friday, June 16, at the Lobero Theatre (33 E. Canon Perdido St., lobero.org), Hale Milgrim returns with another series of carefully curated selections of rare rock concert footage and inside stories. From his start at Isla Vista's Discount Records all the way up to his position as president/CEO of Capitol Records, Milgrim has lived a life fully immersed in music. This time he goes deep, with artists such as The Quarrymen, Glimmer Twins, You Two, YNSC, Jah Bob, CBerry, and The Warlocks, all on screen. (If you're scratching your head at some of those, the event description online explains, "Please Note: Names have been changed to protect the innocent. Content is subject to change without warning.") Should be a Hale of a good time.