Briefs
Castillo Underpass to Close Through August
The floating slab project at the Castillo Street underpass below Highway 101 in Santa Barbara starts officially on Monday, June 19. Caltrans anticipates that pouring the concrete slab 3-4 inches above the pavers and water will take about two months, resulting in the closure of the underpass area, as well as the southbound on- and off-ramps. Castillo Street traffic will be detoured to either State or Garden streets.
Bus lines 5 and 15x, serving Santa Barbara City College and the Mesa, will be detoured and delayed for the duration. The bus stop on Castillo near West Montecito Street will be moved to the Neighborhood Bar at West Montecito Street and Bath. On the other side of the freeway, the Haley and Bath bus stop will close, and MTD asks riders to use the stop at De la Vina and Haley. Intersecting bus routes may also be affected by expected delays.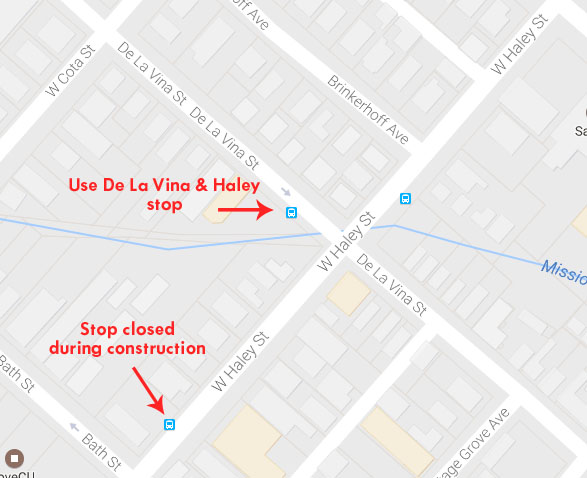 The chronic seep of groundwater at the underpass, constructed below the water table, has challenged Caltrans since it was built in 1961. The most recent fix, the addition of permeable pavers, was completed in 2015. It didn't take long for the combination of heavy traffic and ever-present water to create channels and fissures that threw bicyclists off their bikes and bits of paving blocks onto the sidewalks.
The $1.5 million project is expected to be completed by the end of August, and Security Paving of Sylmar won the contract.