Eat This
Eat This: CaliCabbage
Babé Farms and Susie Q's Collaborate on Cabbage Kit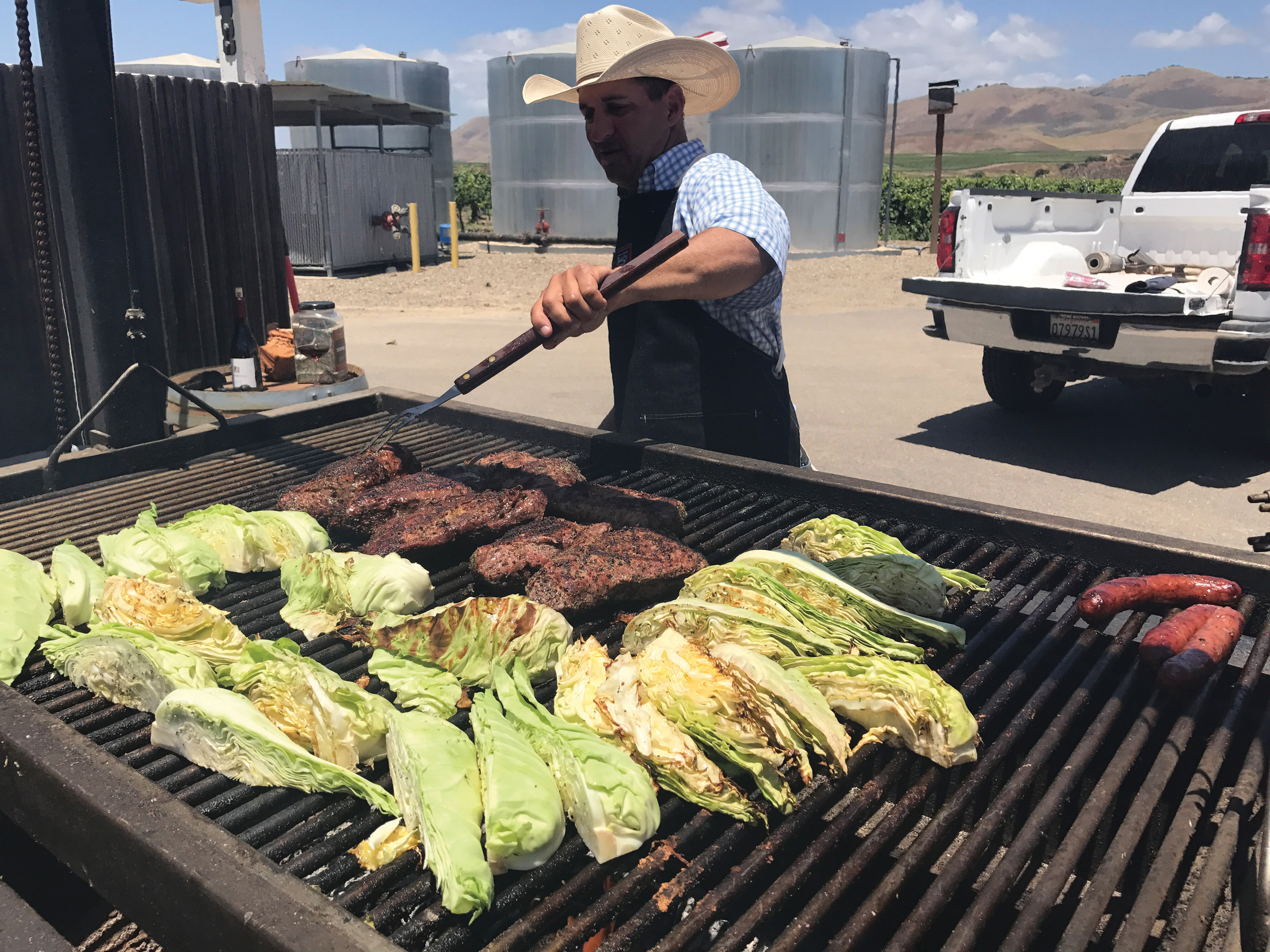 It's summer, which means barbeque, burgers, beers, and — brassicas? That's right: while cabbage usually accompanies charred cuts, chiefly in coleslaw or a condiment, Santa Maria's Babé Farms and Susie Q Brand are hoping home-grillers will step into the "Cabb-Age" with their new Babé Farms' CaliCabbage. Conveniently boxed with all the fixings, the new product kit is built around locally grown cabbage with a packet of Susie Q's Santa Maria Seasoning, plus bleu cheese dressing and croutons. Altogether, it makes an excellent and wholesome side, one so sumptuous and simple that even Costco has taken interest.
What's more, CaliCabbage pairs well with wine. My brother and I were fortunate to sample the Santa Marian savories one sunny afternoon at Riverbench Winery at a Santa Maria-style barbeque hosted by Susan Righetti of Susie Q Brand. Served as a side dish to a tender, salsa-sauced tri-tip sandwich, the cabbage demonstrates both a richness (in its toppings) and a delicacy (in its leafy litheness). The cabbage paired particularly well with Riverbench's chardonnay-based blanc de blancs and their French-oaked reserve chardonnay, though a leaner and lighter offering like the citrusy steel-fermented chardonnay may be a preferable counterbalance for some. Either way, it's a surprisingly delicious way to elevate your 'que, Santa Maria-style, one so nice you wonder why it took this long.
For more information, visit babefarms.com.