Sip This
Hard Frescos Hit Surf 'n' Suds Beer Festival
Update on the Fermented Aguas Frescas with Santa Barbara Roots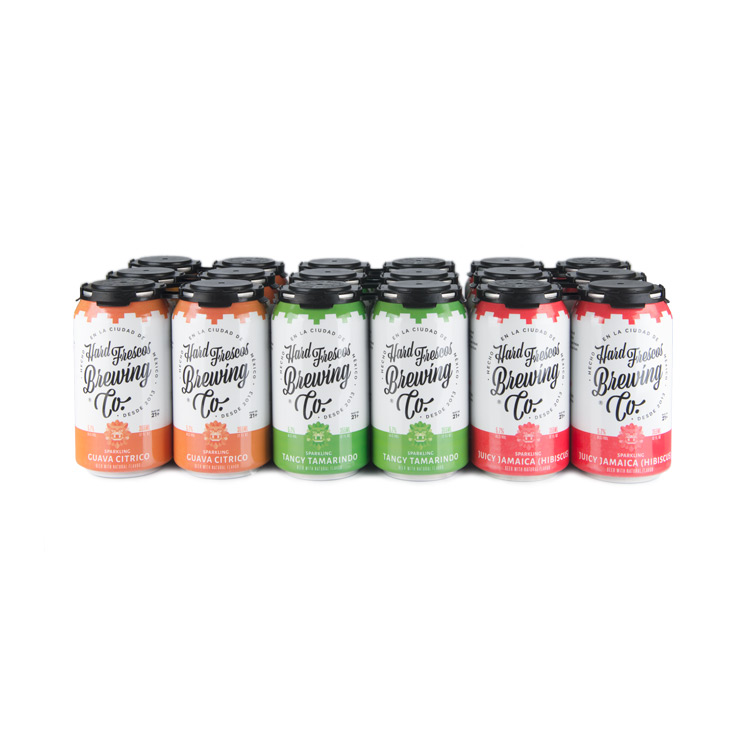 When we first met Santa Barbara High grad Peter Stearns almost two years ago, he'd just released Hard Frescos upon the world. The Cal Poly–trained food scientist developed the extremely unique line of alcoholic beverages by creating proprietary yeasts that would ferment challenging ingredients commonly found in Mexican aguas frescas, like tamarind and hibiscus. It was an unclassifiable category for the feds, like a fruit wine but fermented like beer, and Stearns knew that finding a niche above the saturated market of sugary and cheaply made hard sodas would be tough.
Since then, Stearns, with the support of his Mexico City–residing sister, Grace, has been fine-tuning the concept, promoting its gluten-free, low sugar (seven grams), low caloric (135 cals), and 5.7 percent alcohol content while also rebranding with an "hecho en la Ciudad de Mexico" look, courtesy of Mexican designers. They opened a taproom in San Francisco, partnered with a brewery in Mexico (which has become their R&D headquarters for forthcoming seasonals like Hoppy Tamarindo Beer), hit the Mexico City market hard, and started selling Frescos on draft, which will hit Santa Barbara soon.
The current flavors, which are refreshing alone but also make a great mixer for tequila, mescal, or vodka, are Hibiscus Juicy Jamaica, Guava Citrico, and Tangy Tamarindo, with Spicy Ginger and Kola Seed coming soon. Stearns is expanding distribution across the 805 right now — among a growing list of establishments, Corazón Cocina, Rebar Coffee, The Creekside, Whole Foods, Mesa Fuel Depot, Coast Village Chevron, and Keg 'n' Bottle in Isla Vista currently sell Hard Frescos — and he's excited to be one of the few gluten-free options pouring at the Surf 'n' Suds Beer Festival in Carpinteria on August 12.
See hardfrescos.com and surfbeerfest.com.