News
Downtown Office Tenants Flee as Rents Skyrocket
El Centro's New Owner Says Spiking Rates Simply Meet Fair Market Value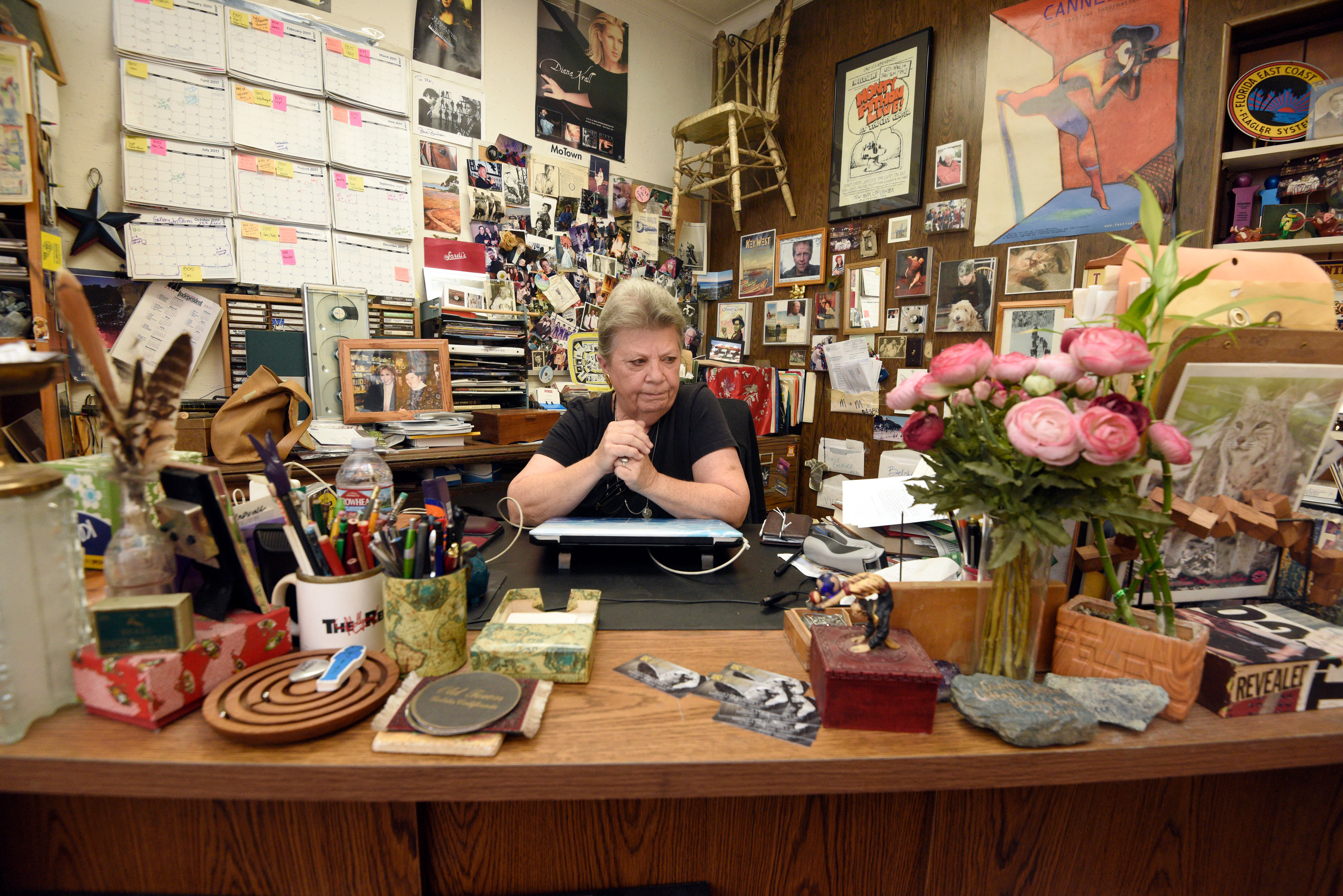 A crater of shock and anger is smoldering on East Canon Perdido Street, where the irresistible force of free-market enterprise has collided with an immovable object of Santa Barbara history.
The El Centro Building, built in 1929 just up the street from Jimmy's Oriental Gardens in what was then the heart of the city's Chinatown, sold in July for $8 million, and the buyers ​— ​commercial real estate investment firm Jaeger Partners ​— ​recently announced rents will be doubling, tripling, and even quadrupling across its 28 suites. The increases are forcing many of the longtime tenants ​— ​including nonprofits, therapists, and a theater company ​— ​out of their offices and generating intense backlash against new owner and manager Jason Jaeger.
Andria Martinez underwrites government-guaranteed small-business loans for a nonprofit called the National Development Council. She leases her tiny office ​— ​"literally like a closet space," which she estimated measures 6 feet by 12 feet ​— ​for $200 a month. Her rent will jump to $748 a month. "This is craziness and completely unsustainable," she said, acknowledging what all El Centro tenants all understand ​— ​their rents are remarkably low compared to those in other downtown commercial buildings. "I know we are getting an amazing deal right now," Martinez continued, "but charging three to four times the rent is not fair either."
In a prepared statement, Jaeger defended the rent hikes as simply a business move to bring his new property's rates up to a "fair market value." According to a new Jaeger Partners prospectus for El Centro that includes lease rates and floor plans, that equates to $3-$4 per square foot. Jaeger said no tenants are being evicted. "Instead, they are being given the opportunity to continue to rent their offices when their current leases expire prior to their offices being leased to third parties." Jaeger has also offered some tenants incremental rent increases over a six-month period, but that's provided little comfort.
"My lease is up November 1, so I'm super stressed about trying to figure out what to do," said Martinez, who's been unable to speak with Jaeger directly. "I think they know now that all the tenants are pissed off, and maybe that's why they are avoiding me," she said, calling the firm's tactics "shady" and "gouging." Another tenant, who wished to remain anonymous as they continue negotiations with Jaeger, stated: "I am disheartened by the greed that runs some people's lives. … End of an era, sadly."
John and Muriel Lippincott purchased El Centro, located right next to the Lobero Theatre, in 1948. Its rooms were filled with a mix of businesses, including offices for The Santa Barbara Polo Club and The Santa Barbara Foundation, as well as a dressmaker, locksmith, jeweler, tree surgeons, and lawyers. Over the years, as tenants came and went, the Lippincotts ​— ​who have since passed away and had left the property to their four children ​— ​managed to keep rent prices low. Few renovations were made and modern amenities kept at a minimum. Even today, an original Western Union clock ticks away to Naval Observatory Time on the second floor across from a massive old safe that's now used for file storage.
Family spokesperson Bryan Lippincott declined to comment on El Centro's sale or its famously inexpensive lease rates, but did offer a few words of empathy for their longtime tenants. "Our family understands that this will have a big impact on the existing tenants, and we wish that rents were not so high in downtown Santa Barbara," he said. "Many of our tenants have been with us for over 20 years, and we hope that there is an alternative for them."
Twenty-five-year renter Mo McFadden recalled a conversation with John Lippincott in the 1990s. He told her he preferred keeping reliable tenants he knew and liked over charging top dollar. McFadden, who operates McFadden & McFadden PR, called her $400/month rent a "gift" that allowed her to work pro bono for numerous nonprofits. "It allowed me to give back to my community," she said.
McFadden's rent is jumping to a "gut-wrenching" $1,572 a month that will force her out. Boxtales Theatre Company producer Matt Tavianini, in El Centro since 1994, will also have to move on. He lamented the loss for the building and Santa Barbara as a whole. "These are people who are serving the community," he said of the current tenants, which also include the Lobero Theatre Foundation and Voice Magazine (formerly Casa Magazine). "And they're pushing them out for profit."
Jaeger declined to comment beyond his prepared statement, but multiple sources have said he hopes to rent much of the office space to a tech company. The impending exodus comes as State Street and the downtown corridor struggle with an unprecedented number of office and retail vacancies. Among Jaeger's investors, reportedly, are big-name landholders Richard Berti and Tom Foley.
In addition to the El Centro Building, the Jaeger Partners website lists other commercial properties for lease: the former RadioShack location at 609 State Street; the second floor of the former Folk Mote music store at 1034 Santa Barbara Street; and 35,000 square feet spread among multiple addresses on Anacapa Street, De la Guerra Street, and Presidio Avenue.
Within the firm's commercial management portfolio are the site of the former Aldo's Italian Restaurant at 1029 State Street; 917 State Street, currently occupied by Tilly's; and 631 Chapala Street, formerly rented by Tech Haus.
Escrow on El Centro closed Wednesday, September 6. Negotiations with existing tenants over the new lease rates and terms continue.